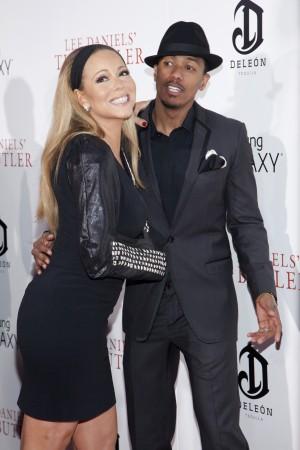 Friends and family members of 'Without You' singer Mariah Carey are reportedly worried that she might be headed to a path of self-destruction due to her separation from her husband.
The 44-year-old singer and Nick Cannon, 33, announced their separation recently after around six years of marriage and are going through an impending divorce.
This has apparently affected her adversely. An insider told In Touch that Carey's breaking down in public shows that she is unable to control her emotions.
"She used to at least be able to hold it together in public, but not anymore. She's just one big emotional mess. The divorce and all the fighting with Nick are weighing heavily on her that now it's affecting her professional life. There's been talk that she could end up back in the psych ward," said the source.
This is not the first time that Carey is facing a mental breakdown post a break up. In 2001 as well, she had to be admitted to the mental ward after she suffered a mental breakdown post her break up with Mexican singer Luis Miguel.
A source told HollywoodLife.com that people close to the singer are worried that she "will sabotage herself" after the split. The source further said that the mother-of-two is still in love with Cannon and is not able to cope with the separation.
"Mariah's family and close friends are worried about her. She's a loose cannon and feels humiliated. She's too caught up with what others think of her. And she does have a past of self-destructive behaviour. She needs professional help and tons of support right now. Her friends are worried she will sabotage herself," the source told HollywoodLife.com.
This is not all! Carey has resorted to heavy drinking while "obsessing" over why Cannon left her.
"She stays up all night, looking at every frame of herself in every photo and dissecting it to death," an insider told Radar.