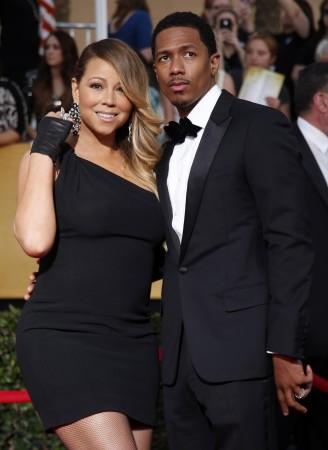 Mariah Carey is likely to celebrate Christmas and New Year, without her ex-husband, Nick Canon. It has been reported that Carey has cancelled her plans to celebrate the holidays with her estranged husband.
"The original plan had been for the whole family to spend Christmas together in Colorado," a source revealed to Eonline. "However, Mariah has now asked Nick not to come." The reason behind the sudden change of plans is an alleged fight that they had during the Thanksgiving dinner.
Carey does not think that it is good for the kids to witness parents fighting and she wants to avoid any such drama during the festivities, as further reported by the Website.
Moreover, the 47-year-old singer is reportedly miffed with Canon due to all the stress he has given her. She thinks that it was because of him that she couldn't give her best shot at the Rockefeller Center Christmas tree lighting performance.
"She holds him partially responsible for the bad press her recent performances have gotten," the source said to the Website. "She's been so stressed over the split—with the fighting and crying—it's definitely affected her state of mind, her head, her voice and her stage presence. It's rattled her."
These are just rumours and there is still no confirmation about Carey and Cannon's Christmas plans. Carey is currently in Aspen and in all probability will be celebrating Christmas in the city.
Meanwhile, the duo announced their split a few months ago. The reason for their break-up is not known. They have two kids together and despite the split, for Canon, his family remains his first priority. "At the same time, we're there for our children, making them the No. 1 priority and understanding they're loved and can have an amazing holiday," he said in his interview to "Good Morning America's" host Lara Spencer, as reported by Eonline.
Canon and Carey have a ten-year age gap between them. They got married in 2008 in Bahamas.