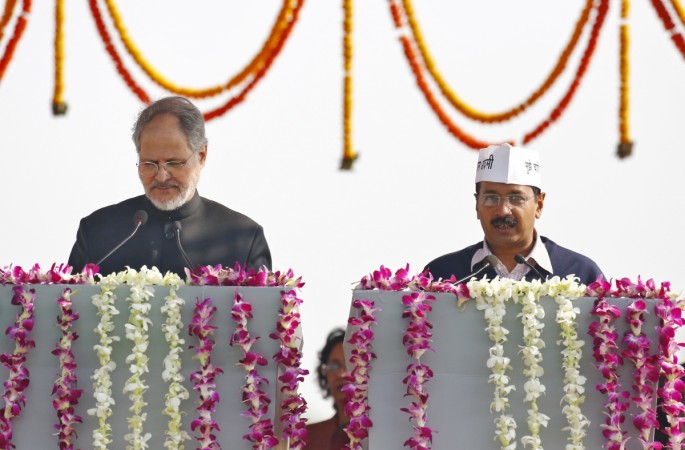 Delhi is all set to go in for fresh elections after the Union Cabinet, which met on Tuesday, called for the dissolution of the Delhi assembly.
Lieutenant Governor Najeeb Jung had earlier in the day recommended the dissolution of the Delhi Assembly after all the major political parties in the state made it clear that government formation was not possible.
President Pranab Mukherjee accepted Jung's recommendation to dissolve the Delhi Assembly and forwarded the report to the Union Cabinet. The Cabinet will now ask the President to dissolve the assembly.
BJP had expressed its wish to contest the elections and the state party members met Jung on Monday to tell him that they would not form the government.
This came just days after President Pranab Mukherjee had given the green signal to Lieutenant Governor Najeeb Jung to invite the single-largest party to form the government in Delhi.
Jung also met representatives from the Aam Aadmi Party and the Congress on Monday, and the two parties also called for fresh elections.
Delhi has been under the President's Rule since February this year, following the resignation of the Arvind Kejriwal-led AAP government after 49 days in office.
Elections in Delhi are likely to be held in January or February, after the Election Commission completes polling work in Jammu and Kashmir and Jharkhand, the counting for which is slated for 23 December.
According to reports, Prime Minister Narendra Modi and BJP President Amit Shah too were keen on polls instead of forming the government directly.