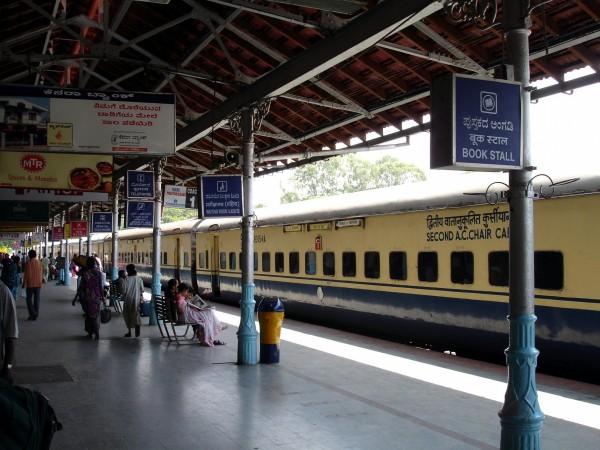 Google has successfully implemented its Google Station project to connect 400 Indian Railways stations with free public WiFi. Dibrugarh in Assam became the 400th station to go live on Thursday.
Google had launched the project in collaboration with RailTel as a key initiative under the government's Digital India programme in 2016.
"Bringing high speed connectivity to millions of Indians across railway stations has been an incredible journey and underscores the importance of investing in public Wi-Fi as a crucial step in getting high quality internet to everyone in India," K Suri, Director, Partnership India, Next Billion Users, Google India, said in a statement.
"With over eight million monthly unique users connecting to the network, this is a lighthouse project for India and every growing economy that is looking to bring the benefit of connectivity to everyone in their country," he added.
Google Station is offered as a free utility service under the brand name "RailWire", where users can access high-speed WiFi for up to 30 minutes, followed by a slower service for a longer period of time. Google allows users to access the service by signing up with their mobile number.
By the end of 2016, 100 of the busiest stations were made WiFi hotspots under the programme. In the last one and a half years, the programme has also spread to tier two and tier three railway stations bringing the total number to 400.
Google now plans to expand WiFi access beyond railway stations as part of its Next Billion Users initiative. The sucess of the RailTel project has allowed the company to spread to cities around India and the world.
RailTel is exploring sustainable ways to provide Wi-Fi across all stations on Indian Railways and also spread high-speed connectivity to homes by the collaborative entrepreneurship model of RailWire, the statement said.
The statement noted that over 35 percent of users on the WiFi network are first time users, and about 50 percent of the users access the WiFi multiple times a day. This highlights the success of both Prime Minister Narendra Modi's Digital India initiave as well as Google's Next Billion Users programme.
With inputs from IANS.