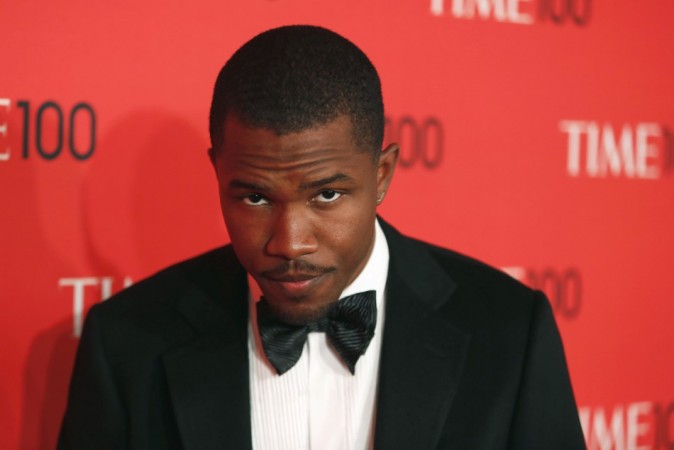 Frank Ocean treated the listeners of his radio show Beats 1 Blonded on Friday by premiering a new track Biking featuring Jay Z and Tyler, The Creator. Ocean teased fans with a 58-second teaser ahead of the full release.
Also Read: WWE: Meet the legend who composed Undertaker's theme music...the one that gives you goosebumps
A day after Ocean revealed his new track, Tyler, The Creator posted the lyrics from the verse on social media. "Nobody f-ing with me / My accolades hang from my neck / Pedal I drown in the heat / My sapphires drown in my sweat/ White mags but I jet / Jackson I'm saving the streets / I'm Roger Rabbit in the air," Tyler, The Creator raps.
The Biking track begins with Jay Z dishing out the first verse and then ending it with a piano melody backing him. The lyrics are backed by acoustic guitar and subtle beats in the middle. This new track has come as a big treat to Ocean's fans and the presence of Jay Z is like cherry on the cake for fans.
Unlike Ocean's last single Chanel, which made its way to digital music stores as well as streaming services, Biking is yet to be released outside of the Blonded broadcast.
Meanwhile, the teaser has mostly received rave reviews from fans on the official YouTube page.
"This sound is beautiful," one user commented.
'yo when the beat drops," another said.
"so awesome.... I love tyler's voice, it's so soothing."
"this version is too pure"
"this has Tyler written all over this song."
Ocean previously worked with Jay Z and Kanye West for No Church in the Wild. The track by Jay Z and Kanye featured vocals from Ocean. He also wrote and provided vocals for Made in America in 2011. Ocean also worked with Tyler, The Creator for Odd Future in 2010.