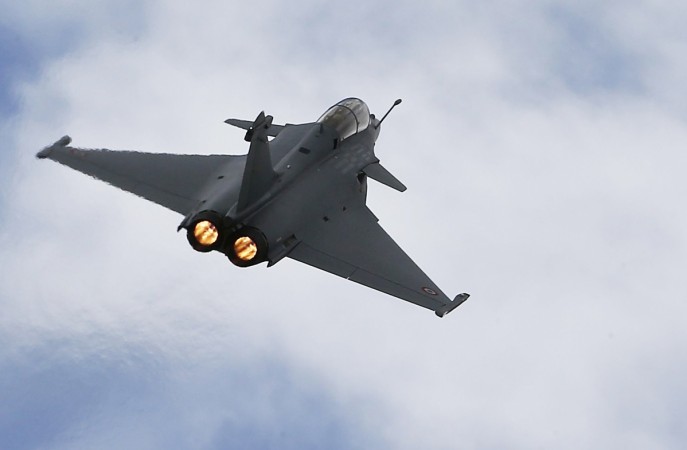 The Rafale fighter jet deal, which had been stuck for months over pricing issues, may finally be closed sometime soon. France has offered to sell 36 Dassault Fighter jets to India for about $8.56 billion (about €7.25 billion) and this could be the last price offered.
France had reportedly quoting a price of $10.04 billion for the fighter jet deal earlier. The latest offer from the European nation came over two weeks ago in the government-to-government deal, the Economic Times reports.
India and France are also negotiating the price of a support package for the fighter jets. It was initially a 10-year package, but has now been reduced to a five-year package. The weapon package deal will reportedly be signed separately.
Negotiations will only continue after the India government responds to the latest offer.
Once the deal is finalised, the first batch of the fighter aircraft will be delivered to India in at least 18 months.
Defence Minister Manohar Parrikar had on April 21 been quoted as saying by Press Trust of India that the deal valued at Rs. 59,000 crore was not complete yet, but the talks were in an "advanced stage" and his intention was to "close it quite soon."
The latest offer also includes an offset clause, which would make aircraft manufacturer Dassault and Thales invest in India's defence and security sector. France has agreed to a 50 percent offset clause, Business Insider reports.
[1 lakh = 100,000 | 1 crore = 10 million | 100 crore = 1 billion]