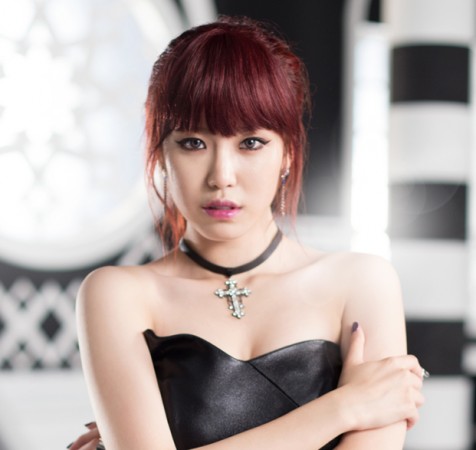 Former Secret member Jun Hyosung has shared some details about her legal battle with the popular South Korean entertainment agency TS Entertainment.
The 28-year-old K-Pop idol has revealed that she filed a lawsuit against the record label in September 2017 to cancel her exclusive contract with the agency.
Explaining the reason for a legal battle with TS Entertainment, Hyosung's legal adviser Park Jung Ho has said that the agency was violated her contract in many ways.
"First, there are payments that [Jun Hyosung] has not received," the lawyer said, adding, "[TS Entertainment] also transferred the management rights conferred by its exclusive contract with the singer to another party without the consent of Jun Hyosung herself."
Jung Ho has also said that the entertainment agency has not just violated its contract with Hyosung, but there are also "a source of instability in her promotions as a singer."
"We attempted to resolve this issue peacefully, but because TS Entertainment posed a problem, we ultimately ended up filing a lawsuit. We filed a lawsuit in order to legally confirm the invalidity of her contract with TS Entertainment," Soompi quoted the lawyer.
Jung Ho then confirmed that his client has no plans to rejoin the girl group or work with the entertainment agency mainly because they have broken her trust.
"It is meaningless to renegotiate her contract. The fact that this lawsuit has become public knowledge is already causing significant damage to Jun Hyosung's current promotions in the entertainment industry," the lawyer added.
A representative of TS Entertainment said earlier that the agency was forced to comment about the legal battle with the singer.
"Jun Hyosung suddenly cut off all contact [with us] recently, and we learned afterward that Jun Hyosung had filed a lawsuit related to her contract. It was essentially a unilateral announcement of the invalidity of her contract," the representative said.