A former member of Pussycat Dolls has condemned the famous American girl group led by choreographer Robin Antin as a 'prostitution ring.' The 33-year-old singer-model claimed that the members were 'passed around' by the entertainment executives.
Also read: Riverdale's Lili Reinhart on her sexual harassment story: That was a scene right out of a horror movie
In the light of Harvey Weinstein sexual accusation scandal, Jones took to Twitter to speak out about the matter on Saturday, accusing the managers and executives of exploiting the members of the group that she joined as a teenager in 2003.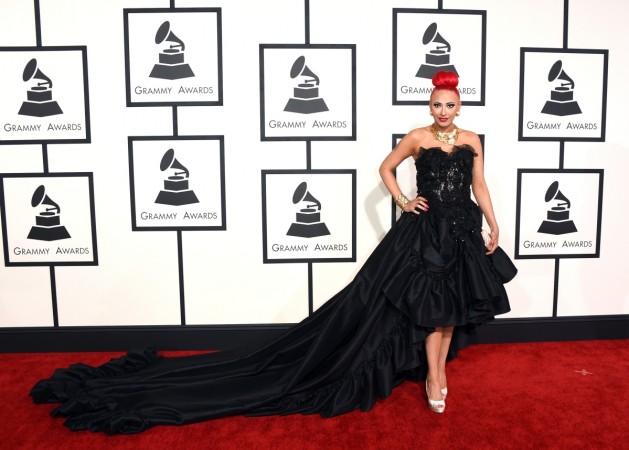 "My truth. I wasn't in a girl group. I was in a prostitution ring. Oh & we happened to sing & be famous. While everyone who owned us made the $," Jones wrote.
"How bad was it? people ask - bad enough that I walked away from my dreams, bandmates & a 13 million dollar record deal. We knew we were going to #1," she continued.
"Executives, and managers, and agents and other artists that are on the label, if you don't want to sleep with an executive they'll pass you to that. Or sometimes they'll continue to pass the girl, so she's just passed around," Jones further described in a recorded interview with InfoWars.com.
She also tweeted: "Why don't we report it? Because we are all abused! I personally have been warned if I tell I will ... you know end up dead or no more career."
In response to the allegations, the founder of the Pussycat Dolls, Robin Antin, fired back to Jones. In an interaction with The Blast, Antin called the allegations "disgusting, ridiculous lies." She said that Jones is "clearly looking for her 15 minutes."
The choreographer also claimed that Kaya was merely a member of the group (she was in the group from 2003-2005) and she was never an official member of the group.
Twitterati instantly reacted soon after she tweeted, "I want the den mother from hell to confess why another 1 of her girl group girls committed suicide? Tell the public how you mentally broke us."
It was clear from her tweet that she was talking about none other than G.R.L. singer Simone Battle, who committed suicide in September of 2014.
While Jones' comment is likely to create outrage amongst the former members of the group including Nicole Scherzinger, she has not made any comment on the issue yet.