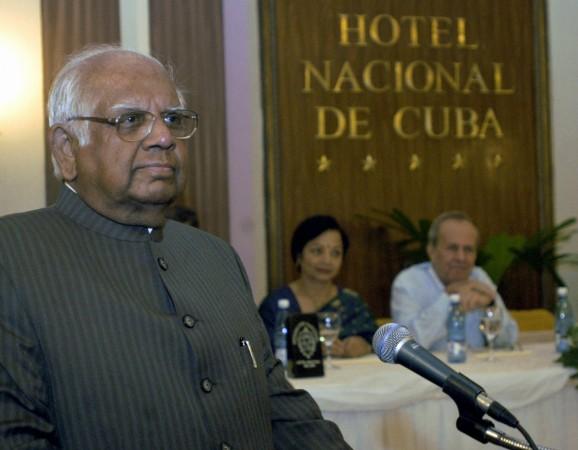 Former Lok Sabha Speaker and MP Somnath Chaterjee has been put on ventilator support after his health deteriorated following a massive heart attack, ANI reported. The ten times MP of the Lok Sabha was taken to a hospital on Friday, Aug 10 morning and has since been facing difficulties in breathing. The 89 year old's condition is said to be extremely critical and dialysis is being done.
Chaterjee has been on life support system for the last four days and is being attended by a team of 7 doctors, according to DNA. "Things are getting more critical, we somehow managed the situation. He is still under ventilation, " DNA quoted a doctor as saying.
The former CPI(M) MP had suffered a stroke in June this year after which he was admitted in a hospital for a long period of time. Since then, his health has been on a decline. He was discharged a few days back but has been admitted again following a heart attack. Chaterjee had also suffered a cerebral stroke in 2014.
Several left leaders have been visiting the hospital to inquire about the CPM vateran's ailing health, as per reports.
Chaterjee served as the Lok Sabha speaker from 2004 to 2009 during the UPA-I regime. He was expelled from his party CPI(M) after he refused to follow the party line as Lok Sabha speaker in 2008. Chaterjee had refused to resign as the speaker after the left party had withdrawn its support from the UPA government after the Indo-US nuclear deal.
One of the longest-servind parliamentarians, Chaterjee has been pretty vocal about issues relating to contemporary politics over the years even when he was not active in politics. He had also received praises from the opposition for handling the Lok Sabha proceedings efficiently during the Congress government.
Chaterjee, an eminent jurist served as a member of the Lok Sabha from 1971 to 2009 barring the 1984 elections where he had to face defeat from Mamata Banerjee, the current Chief Minister of West Bengal.