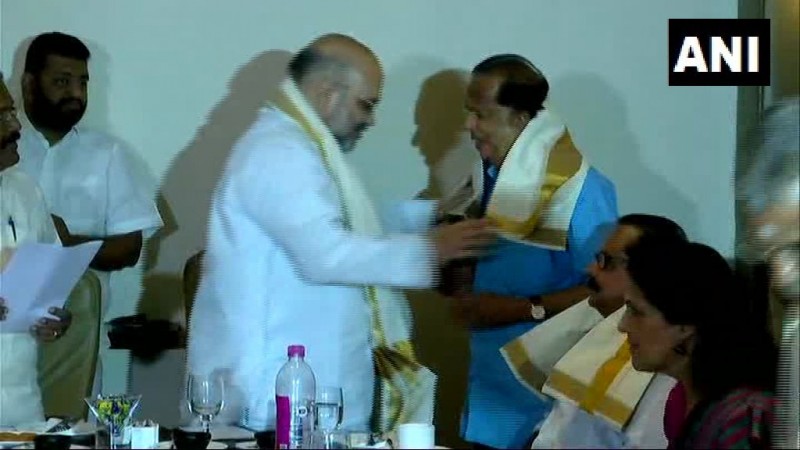 Former ISRO chairman Madhavan Nair has joined Bharatiya Janata Party on Saturday in the presence of party chief Amit Shah.
"I have been working for BJP for quite some time now but yesterday, Amit Shahji formally inducted me to the party. I am interested in Modiji's philosophy of developing India. That's why I want to work with BJP," Madhavan Nair was quoted as saying by The News Minute.
Along with Nair, former Travancore Devaswom Board president G Raman Nair, former commissioner Pramila Devi, Divakaran Nair, district vice-president of Karnakulam joined the party, reports Deccan Chronicle.
Shah was in Thiruvananthapuram for the day and welcomed them during a conference at Vivanta by Taj.
During the felicitation, Shah supported the protesters at Sabarimala and criticised the Pinarayi Vijayan government for arresting over 2,000 people. According to the Indian Express, Shah said that the Kerala government was 'playing with fire' and also added that the government was trying to destroy Hindu traditions.
In a Facebook post, Vijayan rebutted saying, "The BJP president's assertion that courts must only pronounce verdicts which could be carried out conveys the message that fundamental rights guaranteed by our Constitution are not meant to be implemented. These statements of Shah also reveal the true colour of RSS and Sangh Parivar."