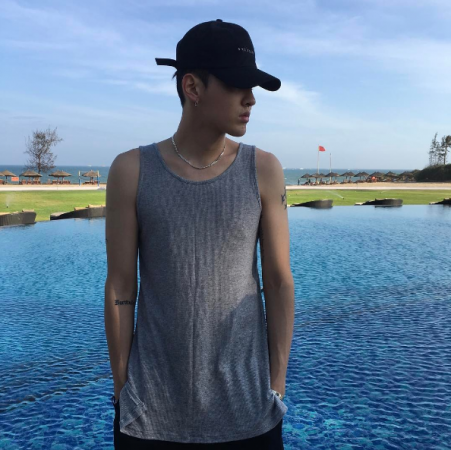 Kris aka Wu Yifan, the former member of popular South Korean Chinese boy band EXO, has criticised the Korean entertainment industry and made some shocking revelations about SM Entertainment.
It has been a while since fans of the Chinese-Canadian entertainer heard from him, mainly because he was too busy focusing on his solo career. The young heartthrob finally managed to take some time out of his busy schedule to talk about EXO and his future plans.
The 27-year-old had a lot to say about the dominant entertainment companies in South Korea and the various challenges K-Pop idols have to face because of them.
Also read EXO fans spot former member Kris a.k.a Wu Yifan in South Korea; find out the reason behind his visit
Explaining the reason for leaving the South Korean Chinese boy band, Kris said: "I guess first of all it's because I'm not Korean, right? I'm Chinese. Korea is not like a home for me, it's not my base. So working there was still kind of stressful, I guess, for me."
The former EXO member then said he never got a chance to do what he wanted when he was in Korea and it was always his dream to focus on his solo career.
"The way how K-Pop works is that you gotta kind of do stuff that your company asks you to do. Everyone had no freedom, right? For me, it was super stressful because I wanna do my own stuff, right? I want to make hip hop music. I want to make sure that the stuff I sing really represents me as an artist and I couldn't get to do any of that when I was in Korea. That's one of the reasons why I left," the entertainer added.
Kris was interacting with host Gabby Diaz on a commercial radio station in California called KYLD Wild 94.9.
During the interaction, the xXx: Return of Xander Cage actor tried to avoid every question related to his relationship with the EXO members. He just agreed with the show host that it is difficult to keep in touch with his former teammates because of tight schedules.
The former EXO member also dished about his future collaboration with Pharrell. "I'm probably doing some stuff with Pharrell," he said.
Watch the full interview below: