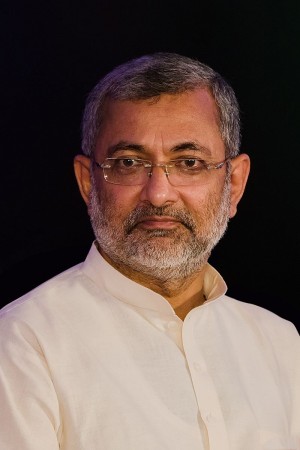 Dipak Misra, the former Chief Justice of India, was being controlled from outside, says Kurian Joseph, who retired on Friday from the top court, according to media reports.
Misra was allocating cases to judges with a political bias, Joseph said while defending his decision to address a press conference in January along with fellow judges Jasti Chelameswar, Ranjan Gogoi and Madan B Lokur.
Gogoi is the present Chief Justice of India and Justice Lokur is still in office. Chelameswar retired in June and Misra retired on October 1.
The judges' press conference held in the wake of a petition seeking a probe into the alleged suspicious death of judicial officer BH Loya had become highly controversial. The case had been assigned to a bench headed by comparatively junior Justice Arun Mishra. Loya died on December 1, 2014, after he had set December 15 date for judgement on the Sohrabuddin Sheikh murder case allegedly involving Bharatiya Janata Party president Amit Shah.
Joseph told a television channel that the Supreme Court was not headed in the right direction under former Misra, provoking the January 12, a first in the nation's history. He added that unless Supreme Court was preserved, democracy would not survive. He alleged that under Misra there was faulty "assignment of cases" and sensitive cases went junior judges.
Joseph told journalists he had no regrets regarding the press conference. Joseph was the third senior-most judge of the Supreme Court when he retired on Friday after five-and-a-half-years in the top court.
He and his fellow judges felt that there were several instances of external influences on the working of the top court, especially those relating to the allocation of cases to benches headed by select judges and appointment of judges in the apex court and high courts, he told The Times of India.
Joseph said the four judges met Misra and also wrote to him regarding the independence of the Supreme Court. They decided to go to press after all attempts failed.
"We pointed that the Supreme Court was not going in right direction. We brought to the notice of the then chief justice many things. Since there was no result, we thought there was no other option but to bring it to the notice of the nation," a news agency quoted Joseph as saying.
"There was one other reason. My position has always been that there are two watchdogs, one of which is the media. We came out to let there be an awareness that we have done our best and that despite the barking the master was in deep slumber. So we decided to bite," he added, expressing no regrets about conducting the controversial briefing.