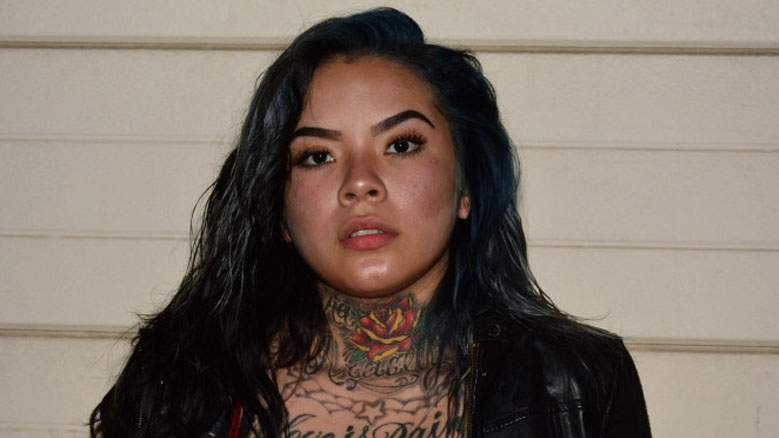 After hot felon Jeremy Meeks struck gold when his mug shots went viral, another felon's photos have hit the internet and she is being dubbed as the "hot female felon" driving netizens crazy.
Meet 20-year-old Mirella Ponce, a member of the Tiny Rascal Gang, according to Daily Mail. Cops say that she was stopped in a vehicle by police with her infant child and two other gang members. She was said to be carrying a loaded gun.
Also Read: Jeremy Meeks' wife opens up about husband's affair with Chloe Green
The tattooed felony has been charged with carrying a concealed firearm and a stolen firearm. Her bail costs $50,000 for each charge. The details were shared by Fresno Police Department and it did not take too long for the internet to make her famous.
The California gang member's mug shot along with a photo of the lilac coloured handgun was shared online and she soon went viral. The photo shared by the police department's Facebook has received over 4,000 comments at a point and people dubbed her as the "hot female felon," after the popularity of Meeks. While many appreciated her beauty, a few even offered to bail her out.
Wait, that's not all! Hollywood Life reports that Meeks, who became popular in 2014 after his photos were shared online, is interested in helping Ponce cash in on the viral popularity.
Sources close to Meeks told the website, "Jeremy's phone has been blowing up all day with friends texting him pics of the new hot felon woman. After laughing about it for a while, Jeremy showed the pic to his own modelling manager who agreed that she shows real potential."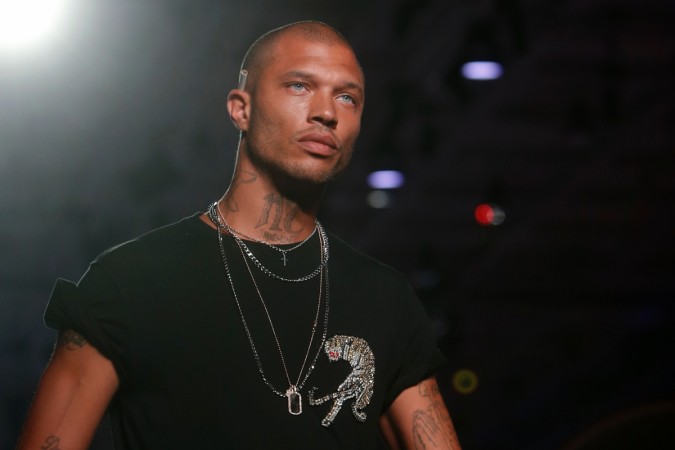 The insider adds, "Now, Jeremy is taking to find this girl and introduce her to his agent. Jeremy thinks that her life could possibly be transformed the same way his was. He thinks this is his way to give back and show some gratitude. He found a great life outside of prison and he would love to change her life too."
Could we see the "hot felon" couple together anytime soon? It is to wait and watch how things turn out.