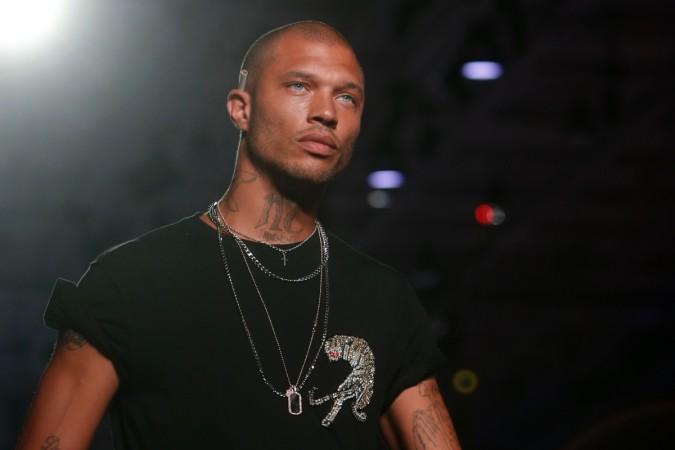 Jeremy Meeks' wife isn't holding back regarding her husband's affair with Topshop heiress Chloe Green.
Taking to her Instagram page, Melissa posted a screengrab of a message that seems to be aimed at her husband, who filed for divorce from Melissa just days after he was photographed kissing Green in Turkey.
Also read: Song Joong Ki and Song Hye Kyo already thinking of babies?
Melissa was blindsided by the affair and told Daily Mail that she thought her husband was away for work in Turkey.
"I Wiped Tears From the Same People That Caused Mines," one line from Melissa's post reads, while another claims, "Been There For the One's That Left Me."
"Saw this and felt how REAL it was," she captioned the photo. "So I wanted to share it."
On July, 21, Meeks and his new girlfriend Green were photographed indulging in public display of affection, and he told a photographer their romance was real. However, body language experts don't believe it.
"Chloe is much more into Jeremy than he is into her, he is not as demonstrative of affection as she is," body language expert Lillian Glass told HollywoodLife. "They come from different worlds and there will always be a barrier between them. Their kissing picture in Beverly Hills says a lot about them, he's not even bending down to reach her. Instead she has to reach up on her tiptoes. In essence, he makes Chloe do all the work. The body language shows that he's not that into her and she's the one with her hands all over him, not vice versa. Watch them get a reality show!"
Meeks and Green have been out on several dates since their tryst in Turkey, but they aren't rushing into anything. "They're taking it slow," said an Us Weekly/ source. "But they had instant chemistry."