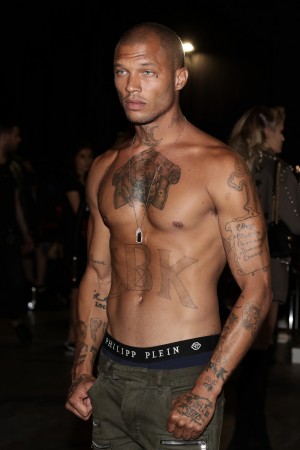 Jeremy Meeks caused quite a chatter when he was photographed getting cosy with Topshop heiress Chloe Green when he was still married to Melissa, his wife of eight years.
On Friday, Meeks and Green were photographed strolling around Beverly Hills, and when a photographer asked if he was in love, Meeks answered, "Yes, we are."
Also read: Game of Thrones season 7 episode 3 preview: Jon Snow to meet Daenerys?
However, not everyone is buying the love theory as it has only been a few short weeks since the duo got together. According to body language expert Lillian Glass, Meeks isn't that into Green.
"Chloe is much more into Jeremy than he is into her, he is not as demonstrative of affection as she is," she told HollywoodLife. "They come from different worlds and there will always be a barrier between them. Their kissing picture in Beverly Hills says a lot about them, he's not even bending down to reach her. Instead she has to reach up on her tiptoes. In essence, he makes Chloe do all the work. The body language shows that he's not that into her and she's the one with her hands all over him, not vice versa. Watch them get a reality show!"
Meeks' wife Melissa has since filed for separation and she told Daily Mail she was blindsided when she was informed about Meeks getting hot and heavy with Green. Reportedly, she was under the impression that he was working instead of vacationing in Turkey.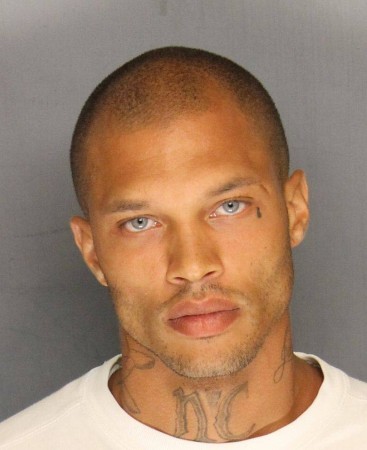 Meanwhile, a source told The Sun that Green's attraction to Meeks was instant. "Chloe seems quite taken with Jeremy, and who can blame her?" the source said "He's seen as one of the sexiest guys on the celebrity social circuit and has a story or two to tell about his colourful past. [Green's father] Sir Philip is very protective and will likely be concerned his daughter is getting close to a married former gangster."