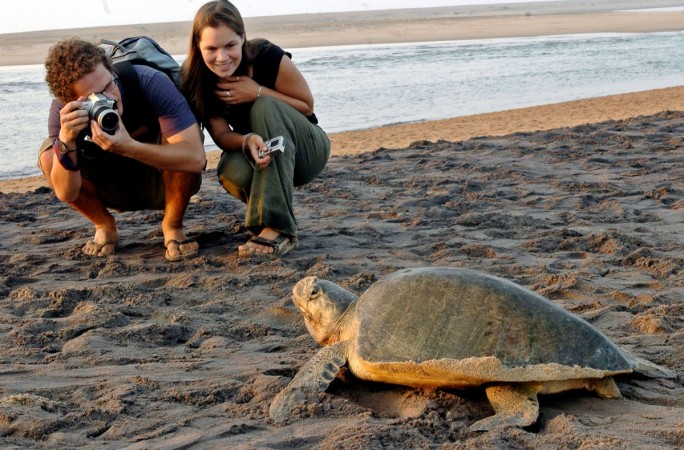 About 162,250 foreign tourists arrived in India last month using the E-Tourist visa facility, compared to 103,617 foreign tourists during the same month in the previous year (2015)- marking a 56.60 percent rise in the number of tourists coming to India.
The United Kingdom continues to occupy the top slot, followed by USA and Russia among all the countries availing e-tourist visa facility, Ministry of Tourism said in a statement.
Also read: Foreign tourist arrival grows 9.3% in November despite demonetisation
E-Tourist visa facility is available to citizens of 161 countries at 16 international airports across the country. "During the month of December 2016, a total of 1,62,250 foreign tourists arrived on e-Tourist Visa as compared to 1,03,617 during the month of December, 2015 registering a growth of 56.6 percent," the ministry said.
During the January-December 2016 period, a total of 1,079,696 tourists arrived on E-Tourist Visa as compared to 445,300 arrivals during January-December 2015, clocking growth of 142 percent. "This high growth may be attributed to introduction of e-Tourist Visa for 161 countries as against the earlier coverage of 113 countries," ministry of tourism added.

The top 10 countries availing E-Tourist Visa facility are as follows: UK (22.4 percent), USA (16.4 percent), Russia (7.7 percent), China (5.3 percent), Australia (4.6 percent), followed by France, Germany, South Africa, Canada and Republic of Korea.
On the other hand, the top ten ports for tourist arrivals on e-tourist visa last month were: New Delhi airport (36.6 percent), Mumbai airport (23.1 percent), Goa airport (13.6 percent), Chennai airport (6 percent), Benglauru airport (5.1 percent), followed by Kochi airport, Hyderabad airport, Trivandrum airport and Ahmedabad airport.