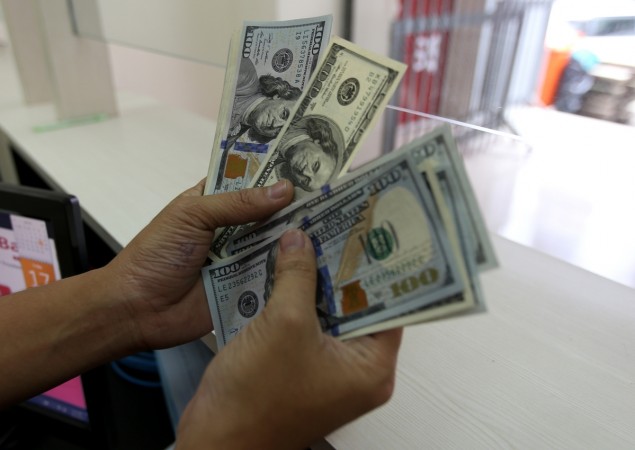 Foreign institutional investors (FIIs/FPIs) bought more and sold less Indian equities for most part of the first fortnight in July on Indian stock exchanges, buying shares worth $664 million on a net basis during the 10 trading days this month.
In rupee terms, their net buying was Rs. 4,463.65 crore, based on data posted on Central Depository Services (India)Limited (CSDL).
FIIs/FPIs were net sellers only on two days — July 4 and 8 — during the 10 trading days when they sold equities worth $39.06 million and $64.30 million respectively, data gleaned from the CSDL showed.
Their highest net buy position was on July 1 when they bought Indian equities worth $219.11 million (Rs. 1,481 crore) and the lowest was on July 5 ($22.19 million).
The stock markets closed in the red on Friday, mainly on account of downbeat June quarter results and downward revision of revenue guidance by Infosys, India's second-largest IT software services exporter.
The Bengaluru-based company lowered its FY2017 revenue guidance to 10.5-12 percent from 11.5-13.5 percent earlier.
The revised guidance led to Infosys share price crashing almost 10 percent though a partial recovery saw the scrip closing at Rs. 1,072.25, down 8.81 percent from its previous close. The news had an impact on other IT stocks such as TCS and Wipro as well, leading to the BSE IT index closing with a loss of 5.35 percent on Friday. TCS had declared its June quarter results a day earlier.
The rupee closed at 67.06 to the US dollar on Friday. "The rupee slipped from its strongest levels since 10th June on sudden bouts of dollar demand from imports and banks amid lower domestic equities," IFA Global said in a note.
Wipro will be declaring its June quarter (Q1 FY17) results on Tuesday (July 19). In its revenue guidance, India's third-largest software services exporter had said it expected IT revenues to be in the range of $1,901 to $1,939 million in constant currency for the June 2016 quarter, translating into a growth of 1 to 3 percent.