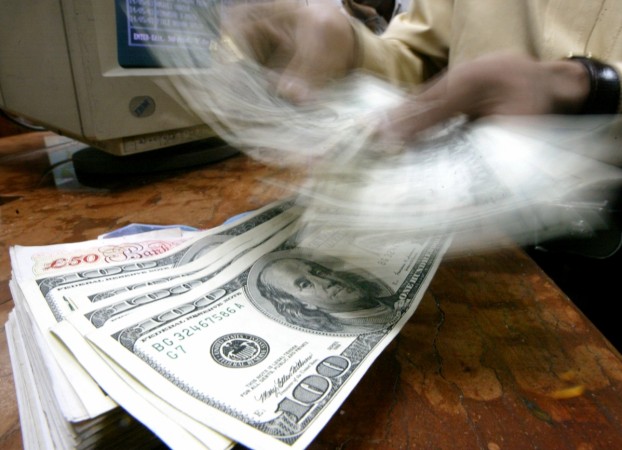 Foreign institutional investors (FIIs/FPIs) were bullish on 17 of the 20 trading sessions in July, investing more than $1.57 billion in Indian equities on a net basis though the BSE Sensex gained 3.89 percent during the month.
Data gleaned from Central Depository Services (India) Limited, or CSDL, indicates that FIIs were net buyers of Indian equities worth $1,575 million during July, a month that saw many Sensex companies declaring their first quarter (Q1) results, the BJP-led NDA government making forward movement on the Goods and Services (GST) Bill and formally announcing the acceptance of the 7th Central Pay Commission's recommendations on salary hike benefiting millions of employees.
For the first fortnight, FIIs were net buyers of Indian stocks worth $664 million.
The Sensex closed 157 points down at 28,051.86 on July 29, still 3.89 percent higher from its June 30 closing of 26,999.72.
Triggers for next week
The first trading day of August is likely to open on a bullish note after the NDA government announced that it will be tabling the much-awaited GST Bill in the Rajya Sabha next week. Going by the statements made both by the government and the Opposition, including the Congress, the landmark indirect tax reform legislation is likely to be passed. The legislation needs a 2/3rd majority, since it is a constitutional amendment Bill.
Though a foregone conclusion, the government's announcement that it will pay salary arrears to about 47 lakh Central government employees in one go along with their August salary is likely to have a positive impact on market sentiments on Monday.
Analysts have already said that higher cash in the hands of millions of Indians is likely to spur consumption, enabling companies to scale up production and thereby better utilisation capacities. On the flip side, there is a risk of inflation going up, as has been expressed by Reserve Bank of India (RBI) governor Raghuram Rajan.
The week could also see rate-sensitive stocks such as banks and finance companies reacting to speculation of what the RBI says at its August 9 monetary policy review meeting with regard to interest rates, inflation and economic growth, apart from trends in the global economy.
During July, many frontline companies such as Infosys, Wipro, TCS and ICICI Bank declared their June quarter results.
Monthly volume sales of car, two-wheeler makers
The first trading day of August will be influenced by volume sales data for July to be declared by the likes of Maruti Suzuki, Tata Motors, Mahindra, Bajaj Auto, Hero Motocorp and TVS Motor. Unlisted entities in the sector, including Renault India, Ford, Hyundai, Honda, Toyota Kirloskar and Mercedez, will also be declaring the figures either on Monday or on Tuesday.
Maruti Suzuki is likely to post 10.4 percent growth at 1,21,887 units in domestic car sales from 1,10,405 units sold in July 2015, according to analysts Gaurant Dadwal and Vivek Sarin at Nirmal Bang Equities.
Bajaj Auto (motorcycle segment) is expected to post 5 percent growth at 2,96,555 units in July 2016 from 2,82,433 units in July 2015, while rival Hero Motocorp sales are likely to come at 5,16,922 units, up 6 percent from 4,87,580 units sold in the corresponding month last year, according to the analysts.
Overall, it is expected to be a mixed one for auto makers.
"July is a seasonally lean month for automobile sales and hence we don't expect any big surprise in despatches...In case of two-wheelers, we expect single-digit growth led by higher scooter sales and recent new launches. As regards cars, new models are expected to drive growth for some companies, while in case of commercial vehicles or CVs we expect single-digit YoY growth in medium and heavy commercial vehicles or MHCVs following recent deceleration in sales and a seasonally weak month for CV sales," the analysts said.