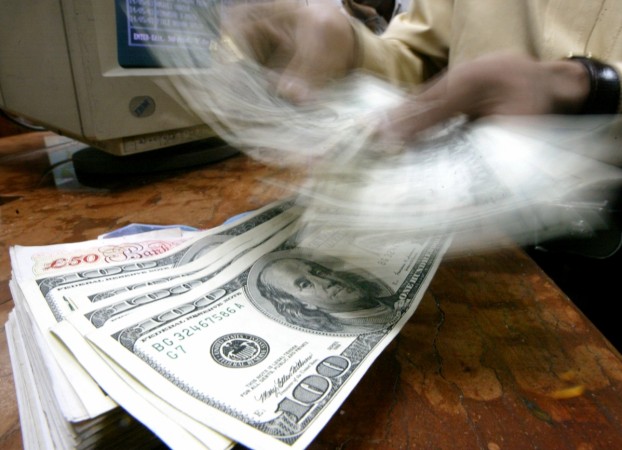 India's foreign exchange reserves reversed a five-week gaining streak to drop from a historic high in the week ended May 6. The country's reserves fell $1.12 billion and stood at $361.99 billion, according to the weekly data released by the Reserve Bank of India (RBI) on Friday. The reserves had touched an all-time high of $363.12 billion in the previous reporting week.
The fall was mainly on account of the $1.03-billion decline in foreign currency assets that constitute the largest component of the country's foreign exchange reserves.
Gold reserves declined marginally at $20.04 billion. India also holds its foreign exchange reserves in the form of special drawing rights and reserve position in the International Monetary Fund (IMF).
The decline in foreign exchange reserves was probably due to net dollar outflows as a result of foreign institutional investors (FIIs) turning net sellers of Indian equities for most part of the week.
During the week, the rupee depreciated to 66.58 against the dollar from 66.34 at the beginning of the week. The Sensex, too, fell from 25,436 on May 2 and ended at 25,228 on May 6.
In April, the cumulative rise in reserves was $3.36 billion while the increase was a whopping $4.52 billion in the week ended April 1, according to the central bank data.
The government on Friday came out with trade data for April. India's exports dropped 6.74 percent to $20.56 billion while imports fell sharper to $25.41 billion, resulting in the trade deficit narrowing to a five-year low of $4.84 billion, according to provisional data released by the commerce and industry ministry.
Gold imports plunged 60 percent to $1.24 billion in April 2016. The price of the yellow metal, in contrast, has been rising, and closed at Rs. 30,050 per 10 gm on Friday.