Khabib Nurmagomedov could do something that even Conor McGregor wasn't able to manage — lure boxing great Floyd Mayweather to the octagon.
The undefeated American boxing giant is negotiating with the Ultimate Fighting Championships (UFC) over a contract that will "have more than nine figures", according to Timofey Kurgin, founder of The Money Team Russia.
"I know Floyd has been negotiating with the UFC. If they sign a contract I think it will have more than nine figures," Kurgin told RT Sport.
The potential move is being discussed at a time when speculations are rife over a possible super fight between Mayweather and undefeated UFC lightweight champion Khabib Nurmagomedov.
Mayweather hasn't fought since beating Conor McGregor in "The Money Fight" — a crossover fight at the T-Mobile Arena in Las Vegas last year. The 41-year-old made close to $300 million from the fight, which saw the Dubliner lose via TKO.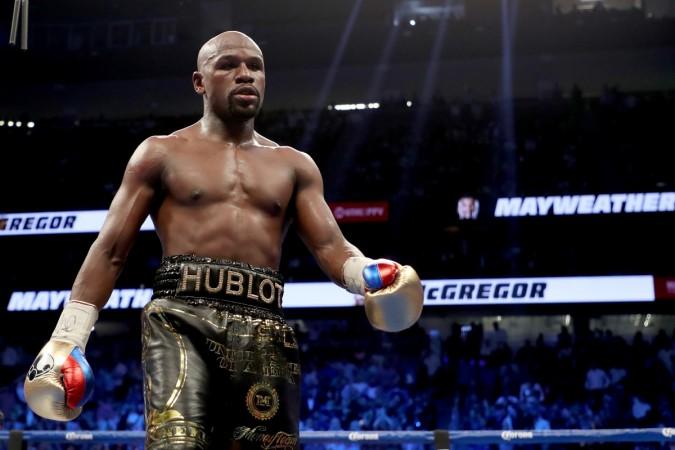 On the other hand, Khabib made light work of McGregor at UFC 229 on the latter's return to the MMA promotion brand earlier this month at the same venue where Mayweather stopped the Irishman.
Soon after the fight, Khabib and Mayweather created a stir with social media exchanges about a potential fight. The Russian fighter, however, made it clear he wasn't willing to fight in Las Vegas due to the indefinite ban he had received from the Nevada State Athletic Commission for the post-fight melee at UFC 229.
Meanwhile, Kurgin shed light on how Khabib's popularity is growing worldwide and why it would only be beneficial if he takes on Mayweather at this point in time.
"You know, right now, Khabib can't sell his fights as good as Conor does. But Khabib's popularity [is growing] fast worldwide. Floyd's fight against Conor made over $600 million. If Khabib's fight brings just half of that, it's still a lot of money," Kurgin said.
He added: "Of course Floyd is much more popular worldwide, but Khabib is a Russian fighter and has just won a historical fight. I think Khabib is much more popular in our country.
"I think rematch (between Mayweather and McGregor) now is not interesting because Conor has just lost. Too many defeats are not interesting for fans."
Russian boxing federation had expressed interest in hosting the crossover fight at the Luzhniki Stadium, which hosted the Fifa World Cup 2018 final. However, with the latest report linking Mayweather to a UFC move, it remains to be seen where the much-talked-about fight will be held.