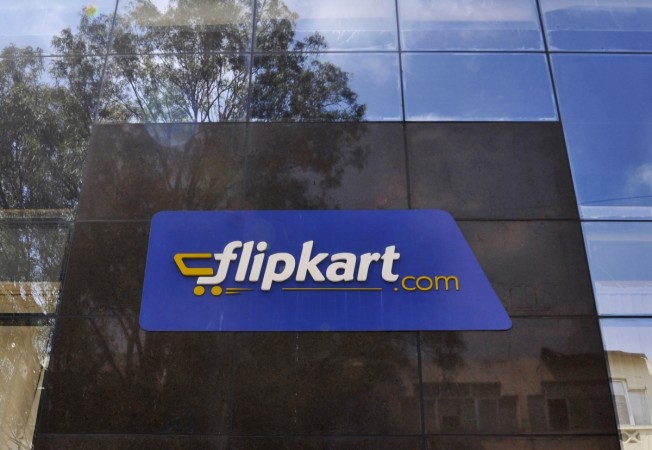 Flipkart's shares have taken an unprecedented hit over a years' time due to a series of markdowns by various mutual fund (MF) trusts. Morgan Stanley, a minority stakeholder in the online retailer, has also reported that its MF unit has knocked off a huge chunk the company's share value.
Over the last one year, Morgan Stanley trust has lowered Flipkart's per-share value to $87.9 as of March 31, 2016 from $142.24 in June 2015. Based on this, the company's valuation at today's share price adds up to $9.39 billion — a fall of 46 percent from the $15.2 billion valuation in June last year.
The Mint reported that other MF trusts like Valic Co 1 and Fidelity Rutland Square Trust II have marked down the company's valuation by 29.4 percent and 39.6 percent, respectively, as of February, according to a regulatory filing with U.S. capital market regulator, Securities and Exchange Commission (SEC). However, the daily noted that their combined holdings of Flipkart share were miniscule.
Morgan Stanley's downgrade perhaps strengthens the view that Flipkart was overvalued, said the Mint report. However, Flipkart's CEO Binny Bansal told the daily these trusts were in actuality very small investors and "...have their way of (calculating valuations) which isn't clear. If in future they mark up our valuation by 30 percent, it's not like we're suddenly going to be happy. The way we look at it is that when we raise money, that's when we get a valuation."
In recent times, too, the markdown exercise by different MF trusts has taken its toll on Flipkart raising fresh funds.
India's No. 1 e-tailer firm's fund crunch since late last year might affect its position in the light of competition from global giant Amazon, said an Economic Times report. The U.S.-headquartered e-commerce firm has pumped in over Rs. 3,200 crore since December 2015 in its India unit.
Business Standard reported that the company is also on the cusp of launching its Amazon Prime service in India, which will provide free, quick and one-day delivery of goods to individuals and their families for an annual fee. The daily noted that it was this service that had helped Amazon conquer the U.S. market early on. It also noted the rise of the Chinese behemoth Alibaba in India to add to the e-commerce race.
ET reported that Morgan Stanley had invested in Flipkart shares as early as 2013 in the series D round of funding. Additionally, the financial major had also participated in the e-tailer's $1-billion equity sale in August 2014. Its total shareholding in Flipkart, however, remains undisclosed.
Flipkart's other significant shareholders include a T Rowe Price-managed mutual fund, South African media giant Naspers, New York-based investment firm Tiger Global, Singapore sovereign wealth GIC, early-stage investment firm Accel and Russian billionaire Yuri Milner's DST Global.
Binny, who took over the CEOs chair from the other Bansal (Sachin) co-founder recently, has reportedly said the company is on the process of being restructured with a new long-term road map in view.