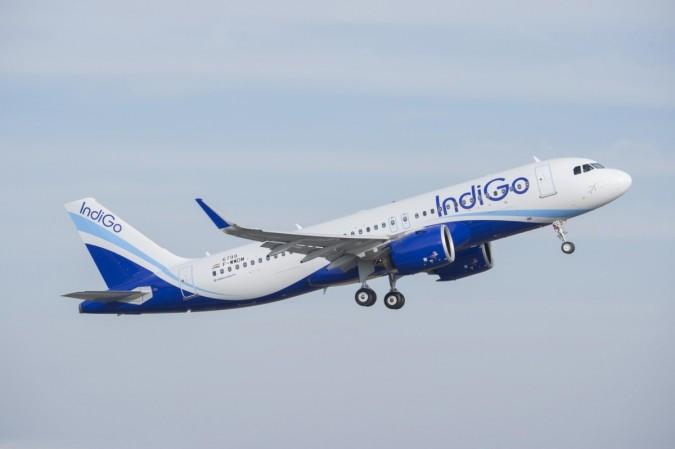 Aren't you just sick and tired of hearing about all the mid-air scuffles between flyers and cabin crew or even between pilots in the cockpit? Well, we definitely are! But what finally comes as a breath of fresh air is this moment when an Indore man got down on one knee in an IndiGo aircraft and proposed to his girlfriend.
In a video that has now gone viral, the man, identified as Narendra Anandani, is seen talking on the flight intercom just as his girlfriend reaches her seat and proposing to her. Anandani is said to have come to Indore from Nagpur, just to propose to his girlfriend traveling to Goa.
The girl was reportedly surprised to hear Anandani's voice on the intercom and slowly made her way to the front of the aircraft. Anandani then went down on his knee and popped the question.
"The girl had no idea that her lover would be at the Indore airport. She boarded her flight as usual," the Times of India quoted Indore airport director Aryama Sanyal as saying.
While it might have been a nerve-racking moment for the man, his girl replied with a "yes" clearly making his day.
Meanwhile, the airline staff also were a part of the fancy proposal and were seen holding placards with the question: "Will you marry me?"
Though this is something that the couple will definitely remember and discuss for years to come, it might be in violation of the DGCA regulation, according to which the aircraft intercom the public address system "are tools for relaying safety information," and must not be used otherwise.
But Sanyal has clarified that Anandani used the intercom before the plane took-off and that no safety rules were flouted. She also congratulated the team for granting permission and helping the couple make the day special. "Indigo airlines staff sprang to action and helped him propose in corridor of aero-bridge and inside aircraft," Sanyal added.
Take a look at the proposal