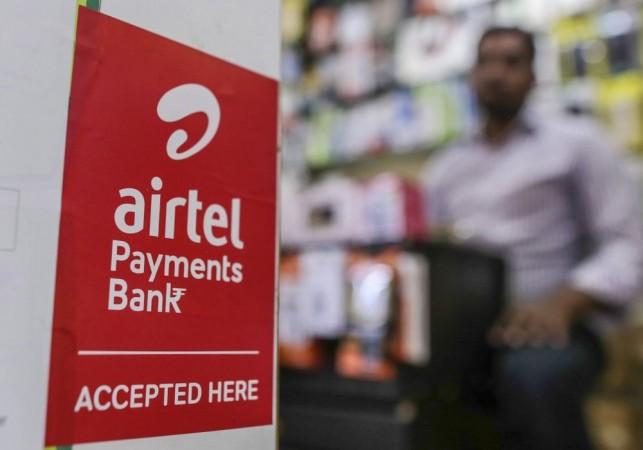 This week India's fifth payments bank-Jio Payments Bank-has commenced its operations in the country. In 2015, the Reserve Bank of India (RBI) paved the way for payments banks in India after giving in principle approval to 11 entities for starting payments banks.
A payments bank is different from commercial banks. While commercial banks in India can lend payments banks cannot lend. However, customers can open a savings account in them with deposits of up to Rs 1 lakh.
Have a look at India's payments banks and it's key features:
1. Airtel Payments Bank
Considered to be the first payment bank in the country, Airtel Payments Bank offers a 7.25 percent interest rate on savings accounts. Currently, when compared to other large and small commercial banks, Airtel Payments Bank is offering the highest return on a savings account. The bank is a fully digital and paperless bank and the account holders are able to operate accounts using the mobile app only. Airtel Payments Bank customers would also get access to a MasterCard powered online card.
2. Paytm Payments Bank
Vijay Shekhar Sharma-promoted Paytm Payments Bank began operations in May 2017. The bank is offering a 4 percent interest rate on savings account. Paytm Payments Bank supports online fund transfer services such as Immediate Payment Service (IMPS), Unified Payment Interface (UPI) and National Electronic Fund Transfer (NEFT).
3. Fino Payments Bank
Backed by Fino Paytech Limited the Fino Payments Bank Limited was incorporated in April 2017. Apart from payment features, the bank also offers the savings account, current account and small loan facility to the customers. For opening a Current Account of an individual for business purpose with Fino Payments Bank, only Aadhar number and customer mobile number is required. The bank offers 4 percent interest rate on savings.
4. India Post Payments Bank
Indian Postal Department's India Post Payments Bank has not yet started full-fledged operations in the country. It has started pilot services in Raipur and Ranchi in 2017 and is expected to expand operations across the country by this year. The bank is providing 5.5 percent interest on deposits depending on the amount. India Post Payments Bank provides a debit card for free to customers with a card maintenance fee of Rs 100 that applies from the second year.
5. Jio Payments Bank
The newest entry into the club, Reliance Industries Limited backed Jio Payments Bank Limited started operations Tuesday, April 3. It is a joint venture between RIL and State Bank of India. Jio Payments Bank's interest rates on deposits are yet to be announced. H Srikrishnan, former head of Transactional Banking and Operations of HDFC Bank and Yes Bank is the Managing Director and Chief Executive Officer of the bank.