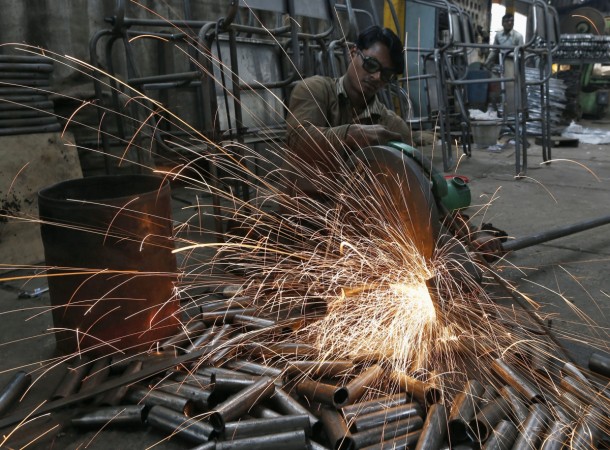 India's economic activity will be hit during the fourth quarter of the year (Oct-Dec) due to the cash crunch created by withdrawal and replacement of bank notes that account for 86 percent of the value of currency in circulation.
Fitch, an international rating agency, has revised its real GDP (gross domestic product) growth forecast down to 6.9 percent in the financial year ending March 2017 from 7.4 percent in its September Global Economic Outlook (GEO).
Due to demonetisation, Indian consumers did not have the cash required to complete purchases, and there have been reports of supply chains being disrupted and farmers unable to buy seeds and fertilisers for the sowing season. The impact on GDP growth will increase the longer the disruption continues.
Talking about medium term impact. Fitch said, "the medium-term effect of the currency with-drawl on GDP growth is uncertain, but is unlikely to be large. More importantly, demonetisation is a one-off event. " It further said that the informal sector could soon go back to business as usual.
Additionally, the rating agency has also revised GDP growth forecasts for FY17 and FY18 to 7.7 percent from around eight percent during the September GEO. Gradual implementation of the structural reform agenda is expected to contribute to higher growth, as well as higher disposable income.
"The Reserve Bank of India's (RBI) policy rate cuts by a total 150bp since the beginning of 2015 are likely to feed through to higher GDP growth, even though monetary transmission has been impaired by relatively weak banking sector health. A surge in low-cost funding due to the demonetisation may remove a constraint on banks that prevented lending rates from keeping pace with the RBI's policy rate cuts in recent years," Fitch added.
Overall, the rise in populism and the anti-establishment sentiment witnessed in the Brexit vote and Donald Trump's victory in the US presidential election seem likely to push structural policies in the direction of economic nationalism. This would entail a reduction in trade openness and international labour migration, says Fitch rating said.
"In the long term, there is little doubt that increased trade protectionism and weaker migration flows would dampen growth in the advanced economies. However, in the short run, it is likely that the shift towards fiscal reflation will be the dominant factor," Brian Coulton, Chief Economist at Fitch said.