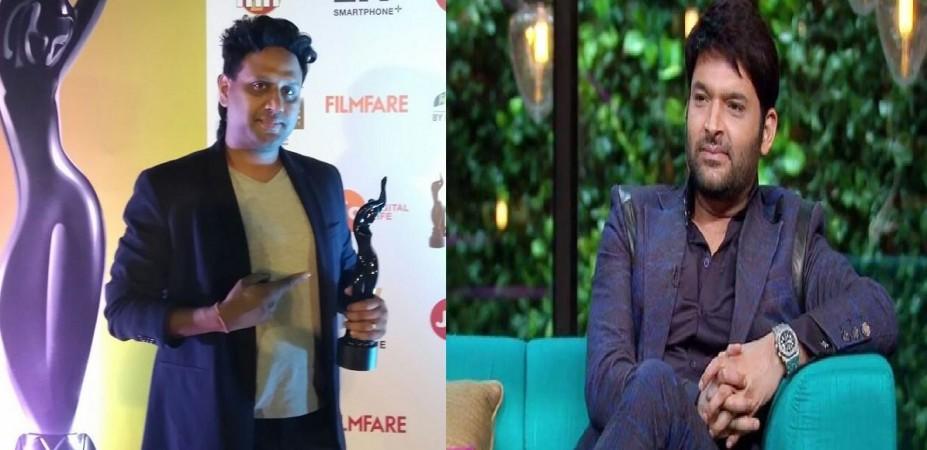 Kapil Sharma has recently been in news for the wrong reasons. After going on a Twitter rant in Salman Khan's defence in the 1998 black buck poaching case, the ace comedian went on an abusive telephonic rant against Mumbai-based journalist Vickey Lalwani on Friday, April 6.
Kapil's use of foul language has left many of his colleagues in disbelief and has also given rise to a lot of speculations regarding his health. While the creative director of Kapil's previous shows, Preeti Simoes in an exclusive chat with IBTimes, India, said that she thinks that the comedian is suicidal, Kapil's Firangi director and close friend Rajiev Dhingra claims that Preeti and her sister Neeti are responsible for the comedian's condition.
"Kapil and I come from a small town of Punjab, we are not manipulative like these girls. Preeti is responsible for driving Kapil into depression, she harassed me as well and tried to instigate him against me. As soon as she learnt that he was marrying his girlfriend Ginni (Chatrath), she vowed to destroy him and turn his friends against him. All the controversies in Kapil's life happened only in the last one year after Preeti vowed to destroy him," Dhingra told Mumbai Mirror.
However, Kapil's arch rival Krushna Abhishek, whose show The Drama Company replaced The Kapil Sharma Show last year, refuted Rajiev's allegations, saying, "I've worked with Preeti in The Drama Company but not once has she spoken ill of Kapil. I know both of them well and sometimes I would want to include Kapil in my jokes but Preeti stopped me."
For those unaware, the spat between the ace comedian and Lalwani – the content head with entertainment portal SpotboyE.com, owned by 9X Media – has the Twitter world divided.
Kapil and Lalwani lodged police complaints against each other after a telephonic spat, where the comedian verbally abused Lalwani.
The Family Time With Kapil Sharma host accused Lalwani of defamatory writing and threats of extortion, as well as harassment in connivance with his two former managers — Neeti Simoes and Preeti Simoes. Meanwhile, Lalwani has shot back with a complaint to the Mumbai Police accusing him of issuing threats, abuse, harassment, and other charges.