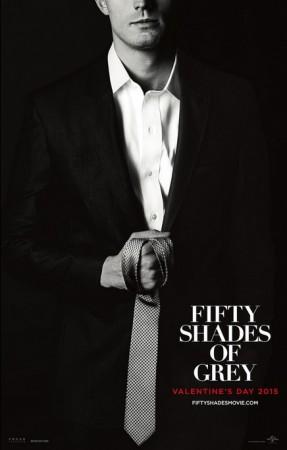 "Fifty Shades of Grey" star Jamie Dornan has defended the upcoming film against allegations that it is misogynistic.
He prefers to call the movie a love story. "I can understand why people say tying a woman up and spanking her is misogynistic. But the love story is more important than the BDSM (bondage) aspect," said Dornan during an interview to Elle UK.
The 32-year-old actor plays the role of Christian Grey, who is a sado-masochistic billionaire. He stars opposite Dakota Johnson of "The Social Network" fame, who plays Anastasia Steel, a literature student smitten by Grey's charms.
The film is an adaptation of the best-selling book by the same name, written by E.L. James.
The movie's trailer released earlier provoked criticism, with some condemning scenes of spanking and humiliation, saying they were anti-feminist.
Conservative groups in the United States and some moral watchdogs released statements urging people to oppose and take action against the 'sexually violent' film.
A non-profit organisation, known as 'Morality in Media', stated that "Fifty Shades of Grey" trilogy helped to promote a "rape and sexual violence culture that is now permeating our society... promotes torture as sexually gratifying and normalises domestic violence, particularly violence against women," The Independent reports.
The Northern Irish actor-turned-model, referring to the relationship between Steel and Grey, said: "We are going to tell a love story, you know, it can't just be what happens in the Red Room, that's not a film. There's so much more going on than that," The Telegraph reports.
He further said that before researching his part in the film, he had no idea how large the world of BDSM really was. "It's a far bigger scene than I imagined: in pretty much any city in the world that you could name, people want to get spanked with a paddle with studs on it," Dornan added.
Directed by artist-turned-director Sam Taylor-Johnson, "Fifty Shades of Grey" will be released around Valentine's Day.