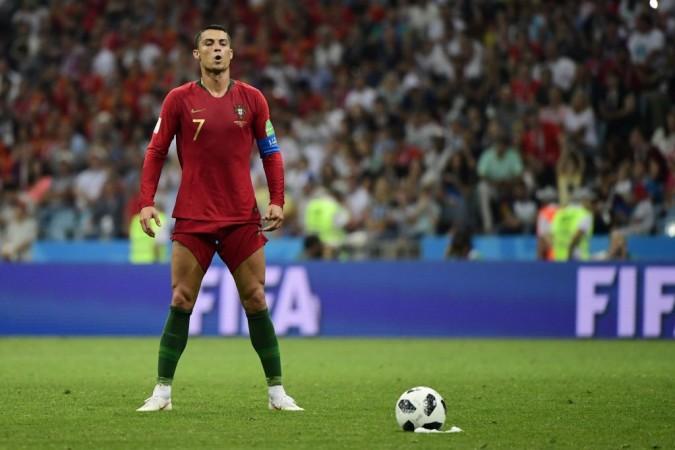 Kerala, one of the traditional football markets in India, is abuzz with World Cup fever. Known for their love of the beautiful sport, the football fans in the Southern Indian state are showcasing support for their favourite teams and superstars in every possible way — banners, wall paintings and what not.
To cash in on the craze for the sport during the World Cup season, Sony Pictures Networks - the official broadcasters of Russia World Cup 2018 in India, came up with commentary in regional languages apart from English.
As it turns out, Malayalam commentators are making heads turn with their thunderous and passionate description of the football matches in Russia.
A video clip of one of the most famous Malayalam commentators, Shaiju Damodaran, describing Cristiano Ronaldo's stunning free-kick against Spain, is going viral on social media.
Incorporating native phrases like "Priya Puthran" (favourite son) and punchlines of celebrated Indian film star Rajinikanth, the man from Kerala has sent football fans into a tizzy.
Ronaldo was in imperious form in Portugal's Group B opener against the former world champions. The Real Madrid superstar scored a hat-trick to secure a point for his team.
The said Malayalam commentator, who seems to be having a big fan following down south, slowly warms up to the big moment even as Ronaldo gears up to take the free-kick. His energy hits the roof as the Portugal captain lifts the ball over the ball and sends it curling into the top corner.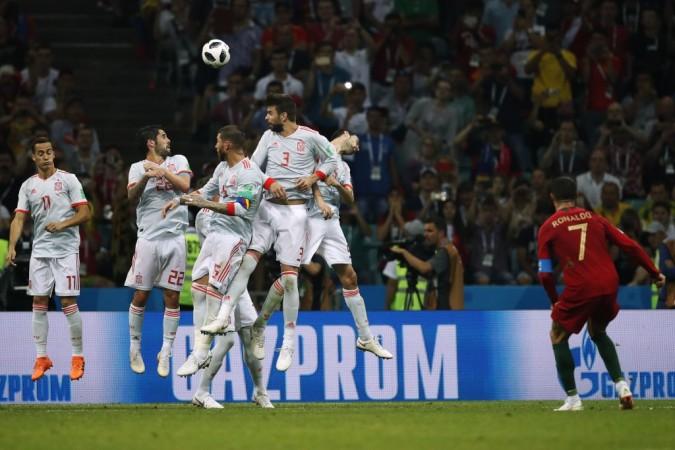 Watch Ronaldo's free-kick with Malayalam commentary
IBTimes, India has compiled a list of reactions to the viral video. Check them out below.
Ok that's it. I'm switching to this channel with commentary in Malayalam. No, I don't understand the language but I don't need to—these guys are so pumped up they make the English & Hindi commentators sound tame! pic.twitter.com/yWqApVx6jp

— anand mahindra (@anandmahindra) June 16, 2018
How do I get to see #WorldCup with Malayalam commentary. Seriously. That #Ronaldo goal 3 commentary was simply magical. Naan thirimbi vandhutaenu sollu. That's Rajini in the commentary box.

— Harish Rao (@simpleharish) June 16, 2018
Meet the Peter Drury version of Malayalam commentary. ????????? #WorldCuppic.twitter.com/5HDwWcBdns

— Ziyaad (@ZIYAAD_LFC) June 17, 2018
Just like you don't need to know the language to enjoy the music, same applies to sports as well.. Malayalam commentary from #Por vs #ESP.. Spanish commentators also go crazy when a goal is scored.. #FifaWorldCup2018 pic.twitter.com/Enx1kXWWwh

— Adithya (@aditalks) June 17, 2018
All ye people missing out on the Malayalam commentary of the FIFA world cup, I feel sorry for ye.#FifaWorldCup18

— Arjun Sajeevan (@sajee_arjun) June 16, 2018
I almost died out of blood pressure!
Malayalam commentary outplaying the Spanish/Arabic ? #WorldCup #FifaWorldCup2018 https://t.co/a6JMmD3TOz

— Vivek Kv (@chotabheem07) June 17, 2018
But fun and passionate all the same!

— Gulu Ezekiel (@gulu1959) June 16, 2018
Priyaputhran Christiano Ronaldoooooo ...what a commentary ! Nativity at its best

— swamilion (@swamilion) June 17, 2018
Damodaran's energetic commentary even prompted a football fan to address him as the Peter Drury of Kerala. The Malayalam commentator oozes energy, much like the Spanish and Arabic commentators of the sport.
An experienced sports journalist, Damodaran had been doing commentating in India's top-tier football league, Indian Super League. Notably, he had posted a video on Facebook announcing his collaboration with the broadcasters for the World Cup.