England national football team players are encouraged to spend time with their families before and after big matches as coach Gareth Southgate in reportedly in favour of "family-first" approach.
The likes of Dele Alli and Harry Maguire had unwound with their loved ones after the Three Lions won their first-ever World Cup penalty shootout in a crucial Round of 16 tie against Colombia earlier this month.
Several English players are expected to have their wives and girlfriends cheering for them from the stands when they take on Sweden in the much-anticipated quarter-final outing against Sweden on Friday, July 7, in Samara.
However, captain Harry Kane's fiancee Katie Goodland is not with him at the World Cup. She is not in Russia as she is pregnant with the Tottenham Hotspur star's second child.
Nonetheless, captain Kane has been receiving tremendous support from back home from Katie, a fitness instructor, and their one-year-old daughter Ivy.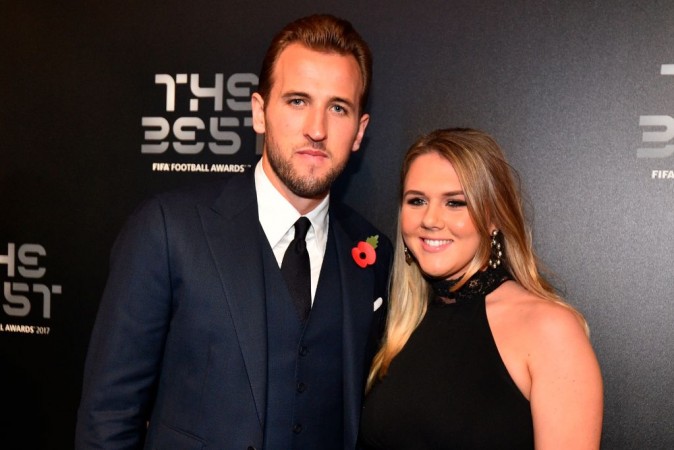 Katie had celebrated her baby shower in a grand manner. During the ceremony, the guests were able to watch England's 6-1 thrashing of Panama in which Kane scored a hat-trick. From photos uploaded on Instagram, one can spot a widescreen television inside a massive tent in their garden.
Katie, who got engaged to the footballer during their holiday in the Bahamas last year, has been heaping praise on Kane via several Instagram stories. She even labelled her fiancee "King" after he scored in England's World Cup opener against Tunisia last month.
Notably, Kane leads the race for Golden Boot with six goals from four matches — two clear of Belgium's Romelu Lukaku — and has been instrumental in England reaching their first-ever quarter-final since 2006.
Katie, English fans, and Southgate will only be hoping that Kane continues his red-hot form in the all-important quarter-final.