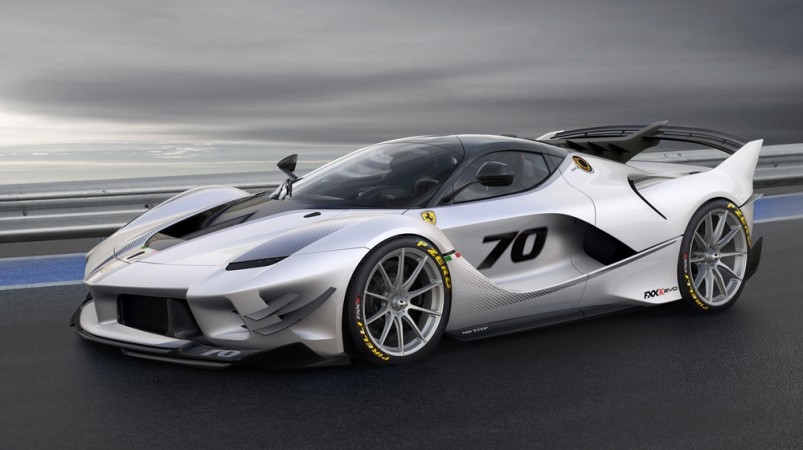 Italian sportscar-maker Ferrari launched its flagship car LaFerrari in 2013. LaFerrari literally means "The Ferrari", indicating that it is the "definitive" Ferrari.
Then the engineers at Maranello came up with its extreme-performance cousin christened Ferrari FXX K. The track-only machine comes with 50 percent more downforce than standard LaFerrari.
However, if you on Ferrari's VVIP list but still not satisfied with the extreme character of the FXX K, the company has introduced the FXX K Evo.
Ferrari took the wraps off the FXX K Evo during the Finali Mondiali event at Mugello Circuit on Sunday, October 29.
The model is offered as an extremely-limited-run model and also as an upgrade package for the existing XX cars.
Similar to the Evo versions of the FXX and the 599 XX, the Ferrari FXX-K Evo gets many additions derived from Ferrari's motorsport programmes in the Formula 1, GT3, GTE and Challenge.
The FXX-K Evo features an evolved aero package developed by Ferrari's engineers in synergy with the Ferrari Style Centre's designers.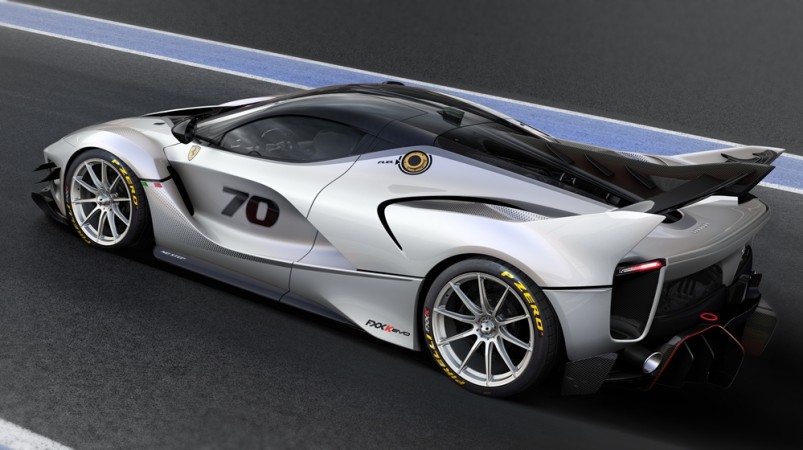 The new car's downforce coefficient has been improved by 23 percent on the previous version, which is the equivalent of a 75 percent increase on the road car (LaFerrari) from which it is derived.
The FXX-K Evo's downforce level is boosted by a twin-profile fixed wing on the tail that works in synergy with the active rear spoiler. The wing has been fixed with two side fins and a central fin.
In addition, the Vortex generators affixed on the undertray adds 30 percent of the extra downforce over the FXX-K.
Ferrari claims all these development aided in the FXX-K Evo's aerodynamics deliver downforce figures get very close to those of the cars competing in the GT3 and GTE championships.
Furthermore, Ferrari technicians retuned the suspension to adapt it to the car's new aerodynamic efficiency figures.
Despite all the changes on the outside, the FXXK-Evo has not gained any weight. In fact, the FXX-K Evo weighs less than the FXX-K, but it's not known at this point by how much.
On the inside, the racing-inspired cabin gets a different steering wheel, Formula 1-derived with integrated gear-shifting paddles and a larger 6.5-inch rear video camera display to the right of the driver.
The FXX-K Evo will be produced in extremely limited numbers. The regular Ferrari FXX K costs a lofty $2.7 million (Rs 17.32 crore) and hence the FXX K Evo will be even pricier.