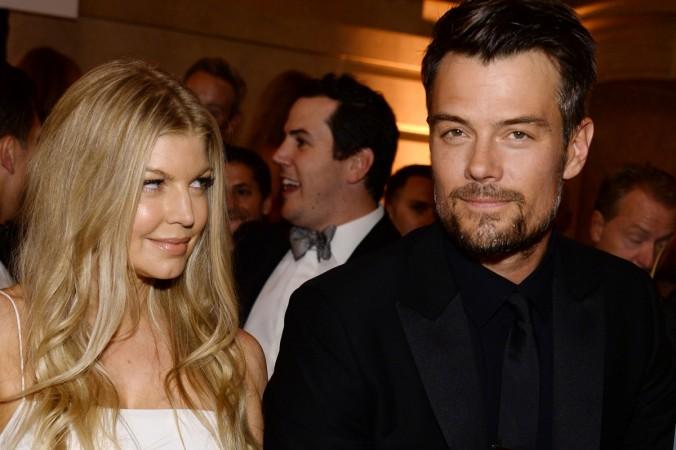 Fergie has finally come out in the open about her separation with husband Josh Duhamel, and evidently can breathe a sigh of relief.
Being back on stage, the proud mother of a four-year-old is clearly and finally all pumped up about concentrating on her music.
Also read: Naomi Watts-Liev Schreiber end 11-year-old relationship; photos of celebrity couples who split in 2016
The 42 year old "Fergalicious" hitmaker and her 44-year-old actor-husband had earlier this month announced they were splitting up after eight years of marriage.
In a joint statement, the couple shared: "To give our family the best opportunity to adjust, we wanted to keep this a private matter before sharing it with the public. We are and will always be united in our support of each other and our family."
In an exclusive interview with People, the singer admitted how pretending to be married despite the marriage not working out was just getting weird.
"Honestly, it was just getting a little weird for us with all the romantic questions," she said, not so enthusiastic about her personal life being splashed all across headlines even while she has been promoting her upcoming album, Double Dutchess.
Speculations are rife on whether they announced their separation so Fergie could focus more on her music, but the singer blew it all off, saying: "There's no perfect time, so we just decided to do it."
The star, whose private life has always remained low key and hidden from the public eye, has also addressed how strange the entire situation is.
"You can ask him, but it was just getting a little weird to laugh through the first-date questions," she spilled.
Yet, she laid stress on how tight they are in terms of their bond. "We're great friends, we love each other so much, and it just got to the point where it was getting a little weird," she said.
However, luckily for Fergie and Josh, coparenting their child Axl hasn't been a hassle so far. Fergie called it "so great" and went on to speak about how Axl's school has cooperated with them, too.
"We just wanted to get adjusted in private. [And Axl's school has helped as] we have a co-op so Josh and I would walk there several times before the school season. I get to learn from the teachers and see how he reacts in a group of friends that he knows. And I get to help out and serve them snacks and clean the dishes. We have fun, we get down and dirty and read the stories with our costumes. You get down in the sand and get dirty — I love it. I love that part of it all."
For those who are still strangers to her upcoming music, treat yourself to the album trailer here:
Talking about celebrity splits of 2017, they aren't the only stars who have kids together and called it quits after almost a decade of being together.
While the world is still mourning the Chris Pratt-Anna Farris split, in more recent news Rachel Bilson and Hayden Christensen have parted ways.
While Pratt and Farris took to their social media accounts to address fans personally regarding the news, the latter couple are keeping shut about their separation.
Guess Fergie's take on the situation explains a lot about why stars choose to be silent about news like this.