ITC Infotech, the wholly owned subsidiary of ITC Ltd, is reportedly planning to buy out smaller companies valued at about $50 million (approx Rs 320 crore) in a bid to ramp up its game in the digital technology market. The IT firm is said to be looking to solve its clients' problems through the smaller firms and also innovate in the field of Artificial Intelligence (AI) and Internet of Things.
"We think the kind of companies that we will buy will be in the sub-$50 million range. Things that (can) give us unique capability, but do not hit profitability," Business Standard quoted Sushma Rajagopalan, managing director and chief executive officer, ITC Infotech, as saying.
She also explained that the firm had a "very clearly defined inorganic strategy" and added: "We will put money in those areas where we would not have been able to compete if it (company) was built organically...I am not going to buy an old-world company."
The CEO also said that ITC Infotech will be able to make a quick transformation when it comes to working with the smaller companies as it doesn't have to deal with the burden of maintenance revenue.
Meanwhile, the company is not particularly looking to acquire just one company valued at about $50 million and may even buy "multiple" firms. "Our inorganic strategy will be different from investment strategy. We will look at the ones which give us revenue for today and tomorrow. Currently, I am looking at solving customer problems," Rajagopalan added.
The IT sector already seems to be having a tough time dealing with automation and ITC Infotech too seems to be feeling the heat. The industry has been dogged by reports of mass layoffs due to automation and numerous experts have also explained how the IT giants may hire lesser number of employees in the future as they embrace digital services.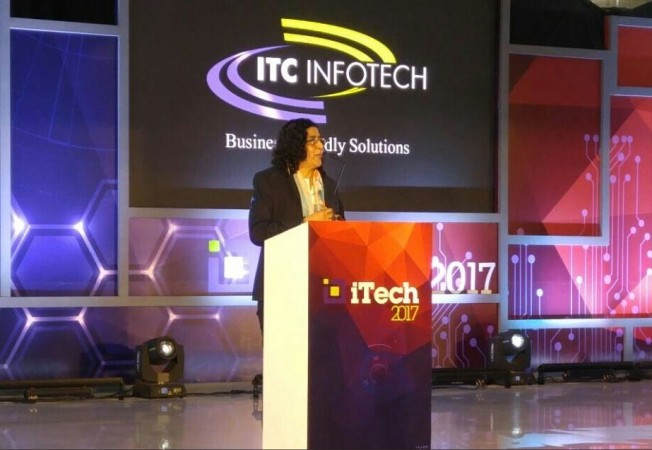 "With automation, the number of people we are hiring in the past will not be the same. It will slow down a little bit. We are also looking at hiring very differential kind of people," Indian Express quoted Krishnamurthy Shankar, executive vice-president, group head, human resource development, Infosys, as saying.
Pankaj Bansal, co-founder and chief executive officer of PeopleStrong, noted that the job cuts due to automation may not show a drastic impact right away, but it will be visible by around 2020. "The change has started, with companies introducing bots for customer service, managing warehouses, etc.," he told LiveMint.