Roger Federer, now 37, has struggled through the grass season which has traditionally been his forte and as talks of his retirement have gathered steam, former doubles world number 1 Paul McNamee thinks he knows exactly when the Swiss will hang up his boots.
McNamee believes that Federer will only retire once Rafael Nadal calls it a day on his tennis career too.
"Too easy. When Rafa (Nadal) calls it a day," McNamee replied when asked when Federer would retire.
McNamee believes that Federer is desperate to leave a greater legacy than his compatriots, Nadal and Novak Djokovic, which will force him to only retire after Nadal does in order to make sure he still has a chance of finishing his career with more grand slams than the Spaniard.
Federer, world number 3, holds the record of having won the maximum number grand slams in tennis history with 20 and is three ahead of Nadal while enjoying a six-slam lead over Djokovic.
Roger Federer is currently in Basel playing the Swiss Indoors and conceded that he is getting on but his age doesn't bother him as he reckons he is still young in life.
Speaking to Beyond the Baseline Federer said, "In tennis terms, I am on the older side, no doubt about it. Average retirement age, I guess, is 32-33 years old and I'm 37 so I understand if they call me old. [But] in life I'm still young. But as a tennis player, I'm definitely [on the] older side and I have to get used to it to be quite honest but it doesn't bother me."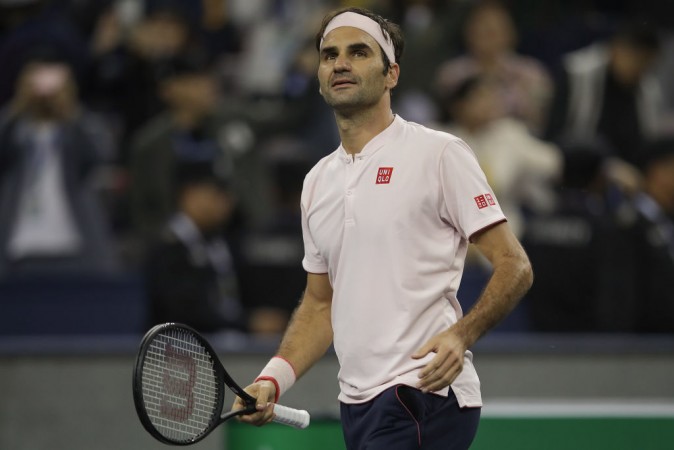 Federer also added that he appreciates the challenge from coming generation as he was once an upcoming player sharing the dressing room with established stars.
In the same interview, he added, "When I was in Shanghai in 2002 I was playing the likes of [Andre] Agassi and sharing the locker rooms with Carlos Moya, Tim Henman and Pete Sampras. Those were the guys I knew from TV and all of a sudden, now, the players who know me from TV and they are playing against me. So, you have to switch your mind around a little bit and appreciate that the young generation is knocking on the door now and is really excited to play against you."
Federer will be taking on Jan-Lennard Struff in a pre-quarterfinal match at Centre Court in Basel beginning not before 7 pm local time. The match will be telecast on Sony ESPN and Sony ESPN HD while streaming will be available on Sony Liv from 10:30 pm IST.
Nadal, meanwhile, is out with an injury since retiring in the US Open semi-final and will be hoping to return before the season ends with the ATP Finals at London in order to hold on to his world number 1 status as Djokovic is running hot on his heels to finish the year as numero uno.