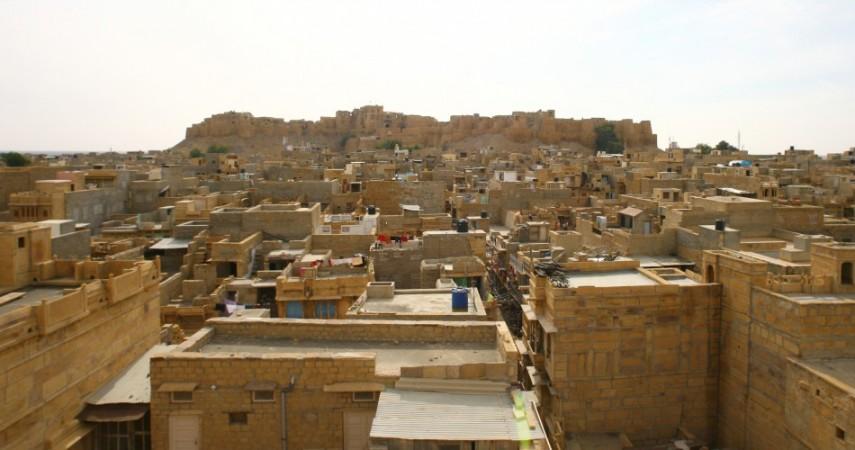 In yet another incident of gruesome killing, a father chopped off his 20-year-old daughter's head with a sword for her indecent behavior in the village of Dungarji in Rajasthan.
Ogad Singh, who is a marble miner in Dungarji, beheaded his daughter Manju Kunwar and paraded her head through his village. Singh surrendered to the police at the Gomti police outpost under Kelva police station holding her daughter's head in one head and a sword in another.
"He was walking with the severed head and the sword when he was spotted by a local resident, who asked him to go to a police station. The policemen were shocked to see him with the chopped head," Deccan Chronicle reported quoting a local resident.
The 20-year-old Manju was staying with her parents in Dungarji ka Gudha, 250 miles from Jaipur, Rajasthan, after divorcing her husband two years ago. Singh was furious with his divorcee daughter for having illicit affairs with various men, Umesh Ojha, deputy superintendent of the district police, said. Singh became exasperated when Manju ran away with one of the men two weeks ago, Ojha added.
On Sunday, Singh forced Manju to return home and beheaded her with a sword the next day. According to police officials, Manju's mother, who is a farmer, was working in the fields when the horrifying incident happened.
Singh surrendered to the police and he was arrested immediately for murder under section 302 of the Indian Penal Code (IPC). He told police officials that he was not happy with his daughter's relationship with other men.
Manju's head and the rest of her body were cremated according to Hindu rituals, police said.
Earlier in April, an aspiring Bollywood actress, Meenakshi Thapa, was kidnapped and beheaded by two fellow actors whom she befriended on a film set. The two fellow actors thought that Meenakshi was from a rich family and wanted to receive a ransom from her family.
In another incident, a father reportedly killed his two-year-old daughter last week by banging her head against the ground after a domestic row with his wife.
In a recent global poll conducted by "TrustLaw," a legal news service run by Thomson Reuters Foundation, India has been ranked as the worst place to be a woman among the world's biggest economies.