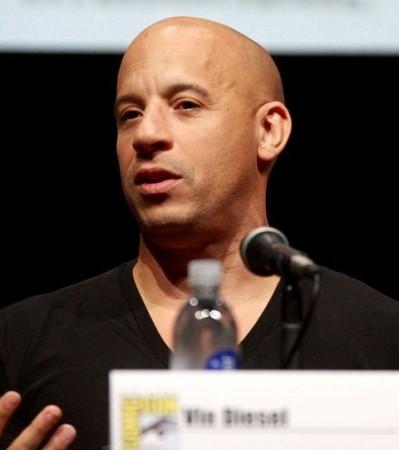 The team of "Fast & Furious7" recently shared the holiday cheer with the fans, when they posted an adorable photo of Vin Diesel, dressed as Santa on the film's official Facebook page. The photo showed the actor wearing a red cap and a red suit. He could be seen smiling with his eyes closed. The title of the photo reads "Merry Christmas," and it first appeared on Diesel's Facebook page.
The actor also shared another photo of himself on his social media account where he can be seen taking a nap. He is dressed in a black T-shirt and has firmly placed his hand on his chest. The photo has received 723,794 likes till now.
Diesel plays the role of Dominic Toretto in "Fast & Furious 7." He will be seen taking revenge for Han's death From Ian Shaw (Jason Statham). Han was killed in "Fast & Furious 6." Shaw was responsible for Han's car accident. He killed him, as he wanted to avenge his brother Owen Shaw's death. Statham made a cameo as Ian in the post-credit scene of "F&F6." He will be seen in a full-fledged role in "F&F7" where he will be fighting Toretto and his gang.
Meanwhile, Diesel who is looking forward to the movie's release has revealed in one his previous interviews that shooting of "Fast & Furious 7," was the hardest thing he has done in his career, till date. The actor said this as he lost his co-star and friend Paul Walker, during the shooting of the film.
"It was, needless to say, the hardest movie I've ever done. I remember when the tragedy happened, my mother said to me. It's not fair that you have to mourn in front of the world," he said to Access Hollywood.
Walker passed away in a car accident on 30 November, last year. The actor was returning from a charity event when his car met with an accident. His brothers Cody and Caleb Walker completed his remaining scenes. The official name of "Fast & Furious 7" is "Furious 7." James Wan has directed the film.