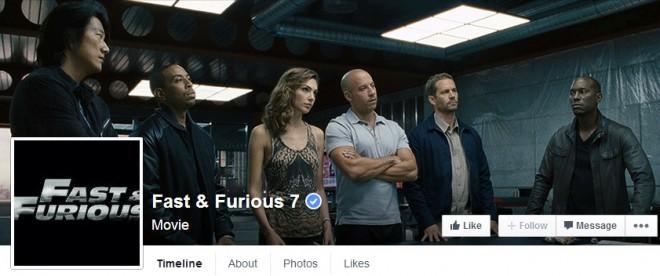 Image of a scene from upcoming film "Furious 7" has surfaced on the film's Facebook page, and has created massive fan frenzy. The photo shows Letty Ortiz (Michelle Rodriguez) gearing up for a race.
A woman is seen giving a start signal to Rodriguez with her back turned to the camera and the still is captioned "Race Wars in FF7."
Otriz plays Vin Diesel's onscreen girlfriend, who is a dexterous street racer and a mechanic. She suffers from amnesia and had failed to recognise Dominic Toretto (Vin Diesel) in "Fast & Furious 6."
Rodriguez is the main female lead of "Furious 7" and during the launch of the film's trailer on 1 November, she had spoken about how late actor Paul Walker would have reacted after watching it.
"He would gaze with his beautiful blue eyes and that wonderful, amazing, childlike smile that he would get whenever he'd have, like, a cargasm... Cause that's his whole thing, the entire franchise, after every single one," Rodriguez said in an interview with E Online.
Walker passed away in a car accident last November. "Furious 7" is the last film he shot before his death and his brothers Cody and Caleb Walker have completed his remaining scenes in the film. His character Brian O' Connor would be bid adieu in "Furious 7," and Cody is speculated to have a full-fledged role in the upcoming instalments.
Meanwhile, "Fast & Furious " franchise is going to have three more films, before the production house puts an end to it. Justin Lin, the director of last few "Fast & Furious" films, will make a comeback and take the franchise ahead.
"We think there's at least three more. Paul is, and always will be, an integral part of the story. But there are many other great characters, and it's also an opportunity to introduce new characters. I think it's still a growing franchise. We'll see what happens with Furious 7," Donna Langley, head of Universal Studios told Hollywood Reporter.
"Furious 7" is set to release in April 2015. The film stars Jason Statham as the main antagonist. "Saw" fame director James Wan has directed it and the film features Diesel, Walker, Rodriguez, Jordana Brewster, Ludacris, Tyrese Gibson and others.