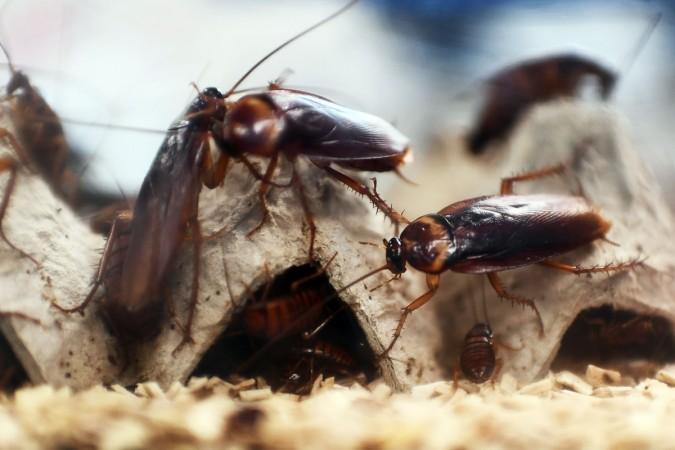 Cockroaches can be extremely disgusting and many people are afraid of them but now, it seems, Chinese people have found a good use for the insects.
A farm in Zhangqiu district in Jinan, in China's Henan province, has 300 million American cockroaches munching on 15 tonnes of food waste a day.
The farm's owner Li Yanrong said that he already had 300 tonnes of cockroaches and he is planning to expand the total to about 4,000 tonnes so that they can clean 200 tonnes of food waste from Zhangqiu and neighbouring cities daily.
Cockroaches are not afraid of anything soft, hard, sour, sweet, bitter, or spicy, said Yanrong, according to South China Morning Post.
Also, American cockroaches are a bigger variant and can grow around 4 centimeters long and a life cycle of around 700 days – apt for forming this insect cleaning army.
These insects are also used in traditional Chinese medicine and are known to heal wounds and repair tissue.
What is exceptional about Yanrong's way of cleaning waste is that it doesn't pollute the environment anyway. Given the fact that China generates at least 60 million tonnes of kitchen waste annually, most of which is processed through fermentation, which is an expensive and polluting way, this technique can come handy.
This is not the first time that cockroaches are being used for something good. Recently, researchers are trying to extract cockroach milk as it is said to be four times as nutritious as cow's milk.
Cockroaches pump out a type of 'milk' from their brood sack to feed its babies and scientists are saying it can be used to feed the human population in the future.
"It's a complete food," Subramanian Ramaswamy, a biochemist at the Institute for Stem Cell Biology and Regenerative Medicine in Bangalore, India, according to The Washington Post.