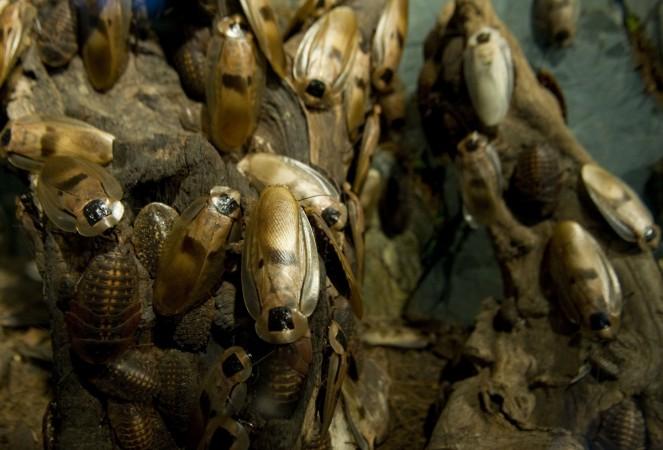 Authorities in Georgia found cockroaches and maggots eating the flesh of a bedridden woman with a partly decomposed body. The woman, identified as Tracie Sorrells, had her bed smeared in feces.
Last week, firefighters responded to a call about an unresponsive person. When they visited the place in Buford city, they found a bedridden obese woman in her 50s in a terrible condition, WXIA reported.
The authorities said the place was "deplorable" with a garbage-filled room, maggots, and roaches scaling the walls and eating the woman's flesh.
The authorities had also visited the place last month to transport the woman to a hospital. They had used a Mega Mover trap for transportation. When they returned last week, they found the woman still lying on the trap, which was covered in feces and had turned brown.
"The patient was still on top of the same mega mover they used a month ago," Gwinnett County Police Department said in a statement, WXIA reported.
Firefighters thought the woman won't live much longer and reported the incident to investigators.
"During the process of moving the patient, the fire service noticed that the patient's legs [were] completely black and showing signs of active decomposition," the report said. "Maggots and roaches were attached to her and eating at her flesh."
She was admitted to a hospital, while her husband Terry Sorrells, 54, and son, Christian, 18, were charged with neglect of elderly or disabled person. Christian told authorities that they were taking care of Tracie. He also said that they had the financial problem because no one worked in the family.
A Gwinnett County police officer, who responded to the firefighter's call in connection with obese woman's case, described the scene in the incident report.
"When I first walked through the front door I was overwhelmed with the smell of human feces and garbage. The patient's bed was in the living room covered in plastic and feces and an unknown liquid. Garbage lined the floor all the way to the kitchen. Inside of the kitchen was garbage piled from floor to almost ceiling. Roaches were crawling in every single room on the walls and ceiling. Inside of the bathroom, there was garbage lining the floors and piled up. Inside of the father's bedroom, there was a huge pile of 'Monster' energy drink cans approximately 2 feet tall," the report said, as cited by The Washington Post.
"There was garbage and a box spring inside of the wardrobe and garbage piled on the dresser. No sheets were on the bed and the frame was broken so the bed was at an angle. Inside of Christian's room was a desk with a TV and computer. The entire room was filled with garbage except for a small clearing for his computer. The piles of garbage in Christian's room was almost halfway up the wall."