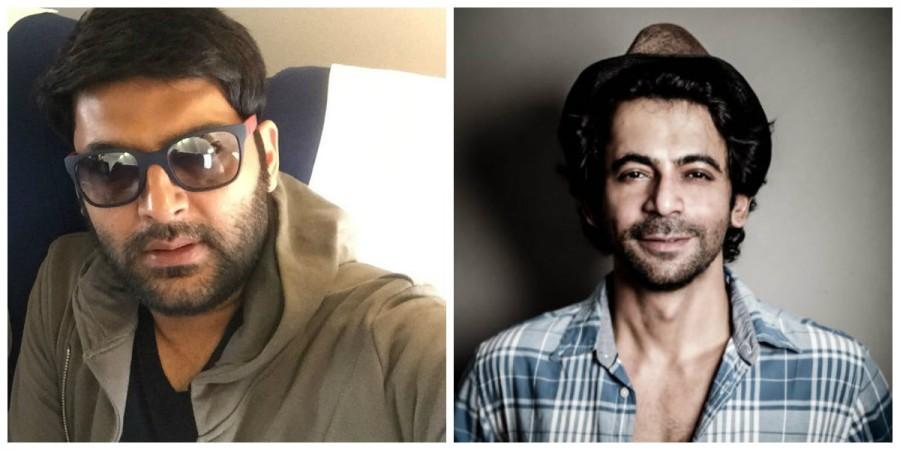 Kapil Sharma, who made his comeback on TV with comedy game show, Family Time with Kapil Sharma is unhappy. The comedian was seen TV after taking a break for nearly 8 months. According to India.com, Kapil wanted to reinvent himself and came up the new idea of hosting a family game show. However, after the first episode which was aired, March 25, the audience response was very lukewarm. Reports are rife that the show might go off-air, soon.
Here are some tweets from his fans after watching the first episode:
#FamilyTimeWithKapilSharma What boring show of Kapil Sharma. He just lost his energy. The previous show is much better than this disgusting show. I am big fan of Kapil but unfortunately this show is not suitable for Kapil Sharma class. So please coming with another ideas.

— संतोष दहातोंडे (@ssdahatonde11) March 27, 2018
Apparently, Kapil is not taking the show seriously as the comedian had reportedly canceled six schedules of the show within a week.
Kapil did not bother to even inform the crew in advance and canceled four schedules at the last moment. This has reportedly caused the show's production house to bear heavy losses.
Kapil recently canceled the episode with Rani Mukherji who was supposed to be on the show to promote her come back film Hitchki.
With such negative response to the show, and several shooting schedules being canceled rumors are getting strong that the show might soon go off-air if the current trend persists.
One of the reasons for Kapil's new TV show not working could be his fall out with Sunil Grover. Although the two recently had a Twitter brawl, Sunil took to social media to wish Kapil on his birthday.
Here's the tweet by Sunil :
Happy Birthday @KapilSharmaK9 May God keeps you healthy and happy brother. Love and wishes.

— Sunil Grover (@WhoSunilGrover) April 2, 2018
Recently Kapil Sharma and Sunil Grover got into a war on social media when Sunil replied to the question of a fan, who asked whether he got a call from Kapil to join his new show.
Bhai aap jaise kuch aur log bhi mujhse same poochte hain. Lekin mujhe iss show ke liye KOI call nahin aaya. Mera phone number bhi same hai.
Intezar kar Ke ab maine kuch aur sign kar liya kal. Aap logon ki duaon se ek achhe project Ke sath juda hoon. Jaldi aapke samne Aata hoon? https://t.co/t6n04SxtMK

— Sunil Grover (@WhoSunilGrover) March 16, 2018
Kapil got offended and even called Sunil a liar. We all know, it is not the first time that Kapil and Sunil have clashed. Last year, Sunil had quit The Kapil Sharma Show after his fight with Kapil. Here's what had happened:
Kapil and his crew were traveling on a flight from Australia after a show. Kapil got drunk and had a dirty fight with Sunil.
He had reportedly held him by his collar and slapped him. After all this intense drama, the other members of the team like Ali Asgar, Chandan Prabhakar, and Sugandha Mishra had also quit the show. Chandan Prabhakar, who is also Kapil's childhood friend had returned to the show later.
However, it looks like things are cooling down between the two comedians as Sunil took a step towards truce by wishing Kapil on his birthday.
The response from the fans seems to be quite in support of Sunil's tweet as their comments tell us that they really miss Sunil Grover and Kapil Sharma's pairing on the screen. Sunil had played multiple comical characters on The Kapil Sharma show which were really enjoyed by the audience.