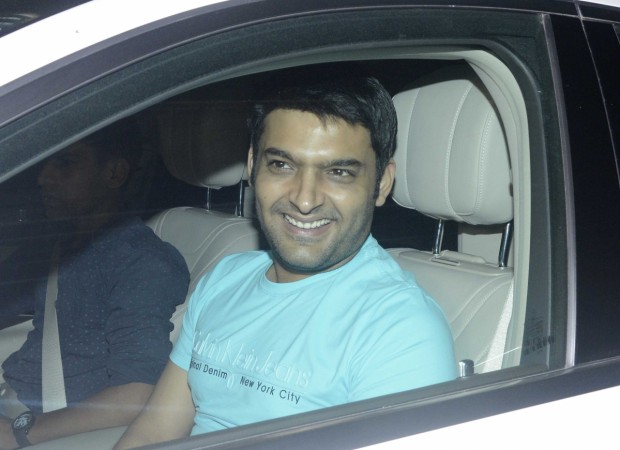 One of the most loved TV stars Kapil Sharma turns 35 April 2 this year. The comedian-singer-actor has always entertained the audience with his sense of humour and now, he is making a comeback after quitting "Comedy Nights With Kapil" with his new show "The Kapil Sharma Show."
Kapil, who shares a good bond with Bollywood stars, has been in the news for a quite some time. He made headlines when reports of him leaving his previous show on Colors started doing the rounds on the web. There were reports that he had a tiff with the channel, thus they replaced the host with Krushna Abhishek and also, changed the name of the show to "Comedy Nights Live."
There have been several controversies in Kapil's life since he shot to fame. Take a look at some of them here:
Kapil vs Krushna and Colors channel
Krushna sparked off a whole bunch of unnecessary controversies when he said Kapil left the "battlefield" (Comedy Nights With Kapil) out of insecurity. But it looks like the bitter comment hasn't affected Kapil, as he said Krushna was doing well for himself. On the other hand, Colors restricted Kapil of using the characters from his previous show in his new one. The channel has also reportedly removed the videos from his old show on social media.
Drunk Kapil
Last year, Kapil made headlines for getting drunk and misbehaving with Monali Thakur and Tanishaa Mukerji. He later tweeted: "I fall, I rise, I make mistakes, I live, I learn, I've been hurt but I am alive.i am human, I am not perfect but I am thankful :)"
Sunil Grover leaving "Comedy Nights With Kapil"
Sunil Grover's ouster from "CNWK" was another event that drew flak. Rumours were rife that insecurity made the host exit Sunil from the show. The comedian, who launched his own show "Mad In India," didn't succeed in his ventures and eventually returned to the popular show. However, the conflict between the two seemed to be a rumour as Sunil left "CNWK" along with Kapil and other members.
Affair with Preeti Simoes
There have been several reports about the rumoured affair of Kapil and Preeti Simoes. Preeti was part of Colors channel and creative director of "Comedy Night With Kapil." But, she left Colors with her rumoured boyfriend and joined his new show.
Tiff with Ajaz Khan
Bigg Boss 7" contestant Ajaz Khan had once lashed out at the funnyman for not airing his show. According to the reports, Ajaz had shot an episode with Kapil for "CNWK," but the clip was not aired.