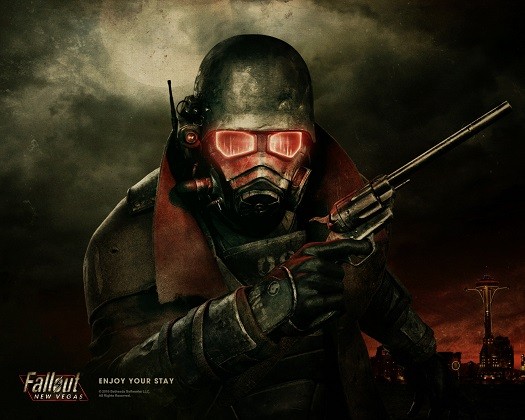 Devoid of developer Bethesda's official announcement of the fourth edition in the popular Fallout series Fallout 4, rumors have surfaced suggesting that the game is likely to get its first reveal during the upcoming Gamescom 2014 in Germany.
An event listing that has surfaced on the official website of Gamescom event, points to an "Action-adventure and Role-playing games" game announcement from Bethesda Softworks.
Though this listing doesn't in itself reveal about Fallout 4 explicitly, it certainly hints at the game. However, it could also be a small announcement or an update for an existing title. Patrons will have to wait and watch what the big reveal is.
The last announcement on Fallout series came four years back and since then there has been no news. All expectations of fans and players were dashed when Bethesda did not make any announcements on Fallout 4 at the E3 2014 either.
Meantime, the studio has been busy with the development of The Elder Scrolls Online for next-generation consoles like PlayStation 4 and Xbox One. The natural expectation is that the developer might release a newer edition of this MMO. The Elder Scrolls Online is a part of The Elder Scrolls franchise. It has been currently made available only for PC and Mac platforms.
It has also been predicted that Bethesda might use this forum to show Doom 4, a game that is likely to go into beta later this year.
(YouTube Courtesy: Random & Funny videos)
Gamescom is an annual trade event that is held in Cologne, Germany starting from 13-17 August, where many video game developers use the forum to showcase some of their works and new gaming hardware.
Fallout 4 Gameplay Leaked?
A Reddit user, GNR_Informant revealed that Fallout 4 was in production. His information was from a PR officer who works at Bethesda. He confirmed that the game will take place in Boston (which was reveled from an earlier leak) and that the game will be a direct sequel to Fallout 3.
He further said that some of the groups from the previous game will return, and building in Boston will be retro-futuristic. Also it was revealed that Android devices will playing a part in the game. It was also likely that a new race may be formed at the center of Boston, The Fuse Joplin reported.
Missing from QuakeCon 2014 too
The game is also missing from the scheduled list of Bethesda's events at QuakeCon 2014, which is being held on 17-20 July.
Bethesda plans to have tournaments on The Elder Scrolls Online and attendees will also be able to have a look at its upcoming Doom 4 game, reported Gameranx.