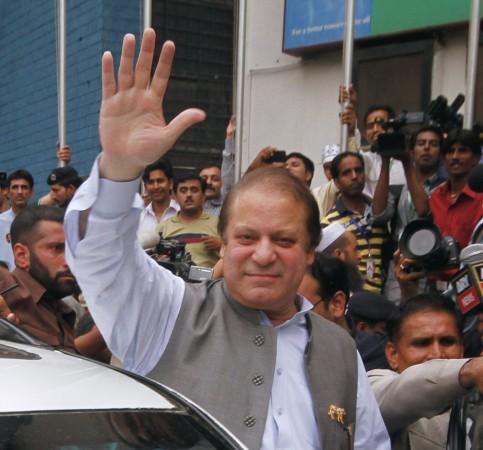 As part of an austerity drive and to shore up funds, the Imran Khan-led Pakistan government has auctioned eight buffaloes, including five calves, kept by former Prime Minister Nawaz Sharif at the PM house in the capital Islamabad for Rs 23 lakh.
It took less than two hours to sell the buffaloes and the bidders were told to pay in cash only. Some media reports said that the buffaloes were purchased by Sharif's supporters and they plan to gift them back to him.
Qalb Ali, a Sharif supporter, paid Rs 3.85 lakh for one of the buffaloes though it was valued at only Rs 1.20 lakh.
"I paid three times the value because of its sentimental value. I have great affection for Nawaz Sharif and that is why I purchased it. I will keep it as a symbol of Nawaz Sharif," said Ali, who is a resident of Jhangi Sayedan, a suburb of Islamabad.
Fakhar Warraich, a worker of Pakistan Muslim League-Nawaz (PML-N) purchased two calves for Rs 2.15 lakh and Rs 2.70 lakh. The third calf was sold for Rs 1.82 lakh.
Sharif was released on bail earlier in the month after he was sentenced to a jail term of 10 years for corruption.
The government is facing huge debts and liabilities and as a result launched a grand austerity drive during which 61 cars, which were part of Sharif's fleet, were auctioned last week for Rs 20 crore.
The plan is to auction 102 cars, including bullet proof ones, and four helicopters which are lying idle.
Pakistan is staring at an acute financial crisis with its currency falling by over 20% in the last seven months owing to the balance of payment crisis. The last fiscal year ended with a current account deficit of $18 billion, which is 5.7% of the GDP. The budget deficit has crossed Rs 2 lakh crore.
To tide over financial woes, Pakistan is planning to knock on the doors of the International Monetary Fund for a bailout package, which will be the 13th time the country has done so in the last 40 years.