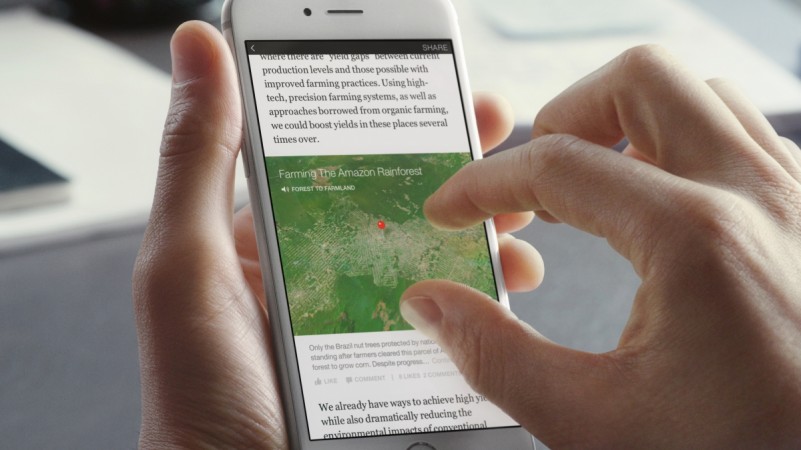 If you've ever seen articles loading almost instantly on the Facebook app on your mobile, that's Facebook's Instant Articles for you â€" a fast and interactive experience for reading articles. With the ability to load articles up to 10 times faster and adding facets of interactivity, Instant Articles allows users to experience content in a new way.
After announcing that Instant Articles will soon be made available to all publishers â€" big or small â€" Facebook has now thrown open Instant Articles to Wordpress users as well.
"We have partnered with Automattic, parent company of WordPress.com VIP, to build a free plug-in for Instant Articles, which simplifies the process of generating and publishing Instant Articles from WordPress," said Chris Ackermann, partner engineer at Facebook, in a blog post.
With the open-source Wordpress publishing platform powering 25 percent of the sites on the web, he expressed his excitement over Facebook helping millions of publishers bringing Instant Articles to their readers.
Ackerman, in the blog post, went on to explain the features of Instant Articles that range from being able to integrate multiple video players to adding a dimension of interactivity with images. He also stated that the Instant Articles plug-in can be customised to support additional elements, and being an open-source plug-in, it encouraged developers to pitch in and help develop the ecosystem.
The HTML5-based Instant Articles can also be easily integrated into a publisher's Content Management Sysytem (CMS) allowing articles to be published directly to Facebook.