Early in August 2013, a senior executive from Tata Projects was in Nairobi on a mission to develop new business for the company. During those days, there was a strict convention in force for expatriates in African countries: never venture out of the safety of the heavily guarded and fortified company guesthouses at night. One had heard horror stories of broad daylight kidnappings, mugging and murder of foreigners for a few US dollars.
However, late one night the executive had a medical emergency and had to be admitted to a local hospital, pending admission to the Aga Khan Hospital Medical Center the following morning. Unable to sleep and under severe pain he took to Facebook -- frantically consulting medical-practitioner friends and family around the world on his medical condition. Medical reports were shared with physicians -- uncles and cousins in the US, Australia, and India -- through Facebook. Based on the consensus of the medical consultation through Facebook, the executive reluctantly decided to proceed with a surgical procedure in the morning in Nairobi; he reached the Aga Khan Medical Center in an ambulance. His biggest concern was the quality of medical care and hospital hygiene.
In the casualty when the triage nurse was checking his basic parameters, two well-turned out English-speaking persons approached him. One was an Indian-origin woman and the other an African gentleman, representing private hospitals in India and Dubai, respectively. They were marketing the medical services of the hospitals they represented to the executive. Both spoke to him separately but in the presence of the triage nurse.
As the executive listened to them, what struck him was their detailed knowledge of his medical condition and his mental state of utter dystopia compounded with concerns on undergoing the surgical procedure in Nairobi. They both played on his fears, his inhibitions, and worst of all, the prejudices he had about medical facilities in Kenya. They both strongly advised and offered to make immediate flight arrangements to get him out to Dubai or Mumbai and offered him the choice of four or five hospitals.
The executive became despondent and his worries increased. Just then the specialist doctor who would do the surgical procedure phoned in to say that he was ready to see the executive. The England-educated medical specialist of Indian origin explained the procedure in detail and offered to do it that afternoon itself. But the executive was not listening as his mind was full of the horror stories narrated to him in the casualty by the hospital sales agents.
He left the Aga Khan Medical Center without spending more time, booked a ticket while sitting in the taxi to the airport, and flew back to India where he was promptly admitted in a private hospital recommended by his company's medical insurer. At that time, he had assumed that the two representatives of the Dubai and Mumbai hospitals were super-efficient sales and marketing employees operating with a little help from the Aga Khan Medical Center casualty nursing staff.
But after reading about Facebook pursuing agreements with major hospitals, including the Stanford Medical School, to secure data of patients, we could presume that the social media giant could have collected data on the executive's fears, phobia, and his most private thoughts while facing a medical emergency. Recent events suggest that Facebook could be listening to the chatter on its platform, with the aim to sell this data for target promotion and advertising.
Is there any proof that Facebook sold such data? None. What we do know is this – the two sale agents had detailed knowledge of private conversations and thoughts that could have only come from the executive himself. Could it be that during the night when he was in a heavily sedated state, he must have talked all that private stuff, someone must have recorded it, and given it to the two sales people? Highly unlikely!
The only other possibility is that the sales personnel got access to the information exchanged between the executive and his physician friends and relatives on Facebook. After the Cambridge Analytica news broke last month, Facebook issued a statement advising that "they have not progressed past the planning phase, and have not received, shared or analyzed anyone's hospital data."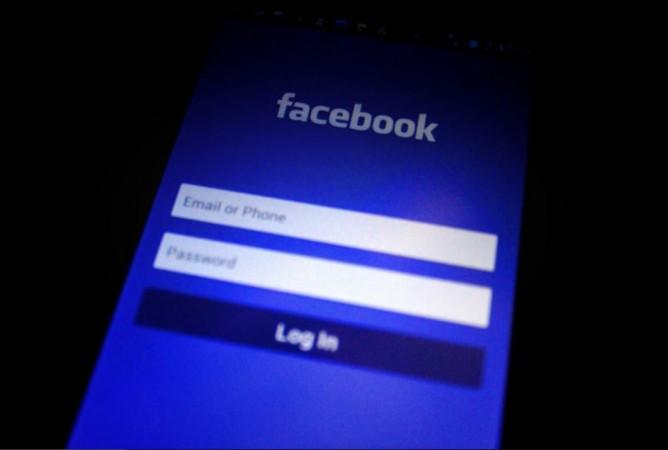 In a world where there are poor who are forced to scavenge the hospitals for used syringes and leftover medicines, Facebook was collecting data on patients to sow and harvest it. Facebook was going to use such patient data to map against similar data profiles that it has on the platform so it could sell advertising to hospital, pharma and drug companies -- like the hospital companies in Dubai and Mumbai who target-marketed their services to a vulnerable, prejudiced and critically ill patient.
In the last few weeks Facebook also reported that more than 90 percent of its $40 billion annual revenue comes from advertising spends by companies target-marketing to connected community members. In essence, if the data that Facebook captured when the executive communicated about his medical condition were sold for enabling healthcare companies to target-market their services to him, then he is the data supplier. So why is Facebook not paying its data suppliers?
Presently there is no law in any county in the world that restricts Facebook from collecting data from people connected on their platform or those not connected to the platform. There are privacy laws in certain developed countries like Australia and Canada and in several European countries that could be interpreted to restrict Facebook from selling or using an individual's personal data for commercial gains.
What if the date collection happens in an African country like Kenya where there is little or no privacy laws for individuals? How can Facebook be liable for breach of privacy laws in such situations? When the lawmakers of the world's richest country, the United States of America, questioned Facebook founder Mark Zuckerberg last week, their focus was only on the privacy of the American citizens who live within the United States of America – even as they took care to tread the thin line so as not upset the applecart of Facebook's shareholder value.
Facebook's troubles had rattled the equity markets and the investor community who make money from the ever-increasing value of social media companies. During the hearing when the US lawmakers provided a world stage for Zuckerberg to win back the psychologically entrapped Facebook communities, and to arrest the sliding value of Facebook shares, Zuckerberg's own shareholder value increased about $2 billion.
Although some senators did raise the issue of Facebook being a monopoly, it was evident that the US lawmakers had a long way to go to catch up with the real issue facing the world community: a business model crafted and nurtured by Facebook, and built in the interconnected world without boundaries. A business where the cost of supply of data goods is virtually zero. No lawmaker or regulator in any country on the planet has been able to recognize the moral, ethical and legal issues of Facebook's business model, although for years, since Facebook launched its so-called free services, technology savvy critics have been warning the connected communities: "You are not the customer, you are the product. Facebook is monetizing and making the 2 billion people on its platform the best product portfolio and allowing advertising companies to target them to sell goods and services."
Therefore, to understand the depth of the problem and alleged crimes of Facebook, lawmakers of all countries should go beyond the theatrics like the congressional hearing of last week– where there was plenty of display of emotions for the gallery and a general acceptance of Zuckerberg position that this is a complex technology problem. They seemed to accept that if there was any crime committed using the data collected by Facebook, then he is sorry, he will fix it – fix it using better application of technology. Any wonder Zuckerberg, the psychology-major student who dropped out of Harvard, could incubate and build a behemoth worth more than $500 billion in less than 15 years?
During this time, Facebook also finished off Myspace, the original social media platform company that was launched in 2003, and took majority of the business away from conventional media companies like the News Corporation. Zuckerberg seems to have developed a deep understanding of human beings' continued struggle to exist in a state of contentment without being socially active and connected to other beings – human or animal. It is now clear that Facebook perfected the art of permanently entrapping the average human's desire to stay connected to others, and in that process collect as much data as possible from them and sell it.
After the hearing in the US, it appears that the lawmakers have come to a dead end. In any crime investigation, when faced with a dead-end investigators must consider three basic questions.
1) Who is the biggest beneficiary of the alleged crime?
2) Who became more powerful consequent to the alleged crime?
3) Who wants to fast-track the investigation and seek a closure to maintain the status quo?
The answer to all the above questions is Facebook and its shareholders led by Mark Zuckerberg. One important aspect of this alleged crime is the exploitation of the powerless people from countries like India where privacy laws and the court system that administer such laws are so weak that Facebook can get away with any kind of data theft. Here is where Facebook plays the role of a chief consigliere and dealmaker in Mafia-type power politics. They do this by securing the personal data of connected communities, especially from the countries like India, profile or sow them, and harvest them later as valuable advertising opportunities to corporates and politicians who are happy to pay for the advertising and promotions targeting those communities
Independent technology critics and academicians are alarmed by the apathy of global regulators, and a team of professors from the Wharton School of Management published a number of questions to be asked to Facebook in an effort to establish some clarity on the nature of Facebook's business model. This included questions like, is Facebook a publisher with first amendment rights to express own opinion, or is Facebook a platform with no obligation to oversee the content, and what is a suitable fine for Facebook to pay when it violates its own agreement?
The most critical requirement for the continued revenue guzzling by Facebook, Google et al is eyeballs. India, with more than 200 million people on the platform, and China are the biggest market of eyeballs for them. China has successfully checked the digital colonization by tech giants like Facebook and Google by fostering homegrown companies like Tencent and Baidu and defining its own regulatory framework. However, both the private sector and the government of India have neglected developing and growing social media platforms and search engines, and now run the risk of becoming a digital colony of companies like Facebook and Google. Without a counter-disruptive innovation, it may be too late for India to take on Facebook but it is refreshing to note that corporate champions like Anand Mahindra has taken note of this and declared it is time to consider having our own social networking company that is very widely owned, professionally managed and willingly regulated in India.
Facebook is not an honest social media company. It knows everything about everyone on its platform, it is collecting data even from those who are not connected to Facebook, and India desperately needs to stop Facebook's digital colonization.
(Rajeev Sunu is a visiting professor at the Institute of Management Christ University and Dr Sridhar Samu is a professor of marketing in the Great Lakes Institute of Management. The opinions expressed in the article are those of the authors.)