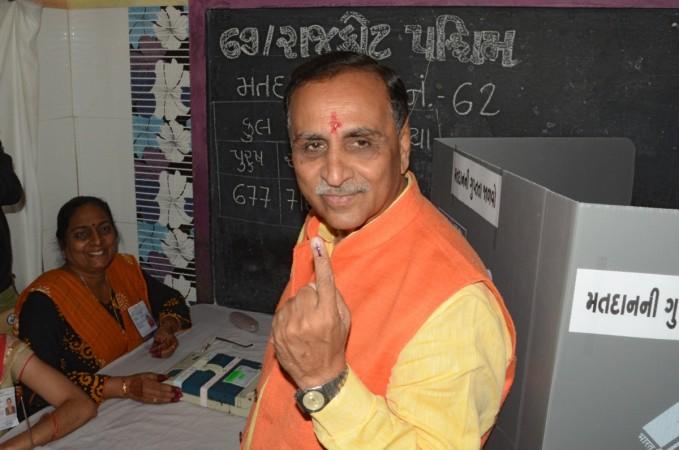 Days after Tripura chief minister Biplab Deb made headlines by saying that internet was invented in India hundreds of years ago, Gujarat CM Vijay Rupani has now made a bizarre analogy between sage Narada and Google.
While addressing an event organized in Ahmedabad on Sunday, April 29, by Vishwa Samvad Kendra, the media wing of Rashtriya Swayamsevak Sangh (RSS), Rupani stated that search engine Google is similar to Narada as they "both know everything that is happening in the world," Indian Express reported.
"This is relevant in today's time that Narad was a man of information; who had information of the whole world he acted on these information collecting information was his dharma for the betterment of the humankind, and it is very much required," Rupani said on the occasion of Devrshi Narad Jayanti.
He also emphasized the importance of having a neutral media in the democratic country like India. He added that Narada who is known to carry news around was indeed a "true journalist" in nature.
"That is why he is accepted as Rushi — a person who works for benefit of people. He is often portrayed as snitching on people, but in reality, he only shared information for the welfare of people," the CM was quoted as saying by DNA.
The statement also comes just a day after Tripura CM Biplab Deb advised youngsters that instead of seeking government jobs, they should rather set up a paan shop. Deb added that the youth should be self-sufficient and not run behind politicians for government jobs.
At the seminar organized by the Tripura Veterinary Council, the 47-year-old politician also added that "milking cows" is another option for self-employment, NDTV reported.
Who is sage Narada?
Narada is a mythological sage who is known for his story-telling and is also seen as a traveling musician. He is said to be an extremely intelligent and wise person carrying news around the world. He is seen in various Hindu texts like Ramayana, Mahabharata and even the Puranas.