Union Information and Broadcasting Minister and Rajya Sabha member from Gujarat Smriti Irani is reportedly a stong contender for the Gujarat chief minster's post, India Today reported. Union minister of State for Transport and Shipping Mansukh L Mandaviya, Vajubhai Vala, the governor of Karnataka and former Speaker of the Gujarat assembly and incumbent Vijay Rupani are the other names being bandied about in media reports.
Although Rupani led the BJP to victory in Gujarat, media reports have said that the BJP is now planning on replacing Rupani with a new CM who has strong appeal with the public and would work on fullfilling the BJP's electoral promises.
Some of the reasons for Irani's name being in the ring is that she knows Gujarati and can connect with the masses. It is also pointed out that Irani's has been repeatedly nominationed to the Upper House for the state and that she is close to Prime Minister Narendra Modi.
Also Read: Gujarat Assembly election 2017: BJP wins PM Modi's home state
The Bhartiya Janata Party (BJP) in Gujarat has won the state for the sixth consecutive term, after it won 99 seats of the 182 constituencies. This is a comedown from the 116 seats it won in 2012.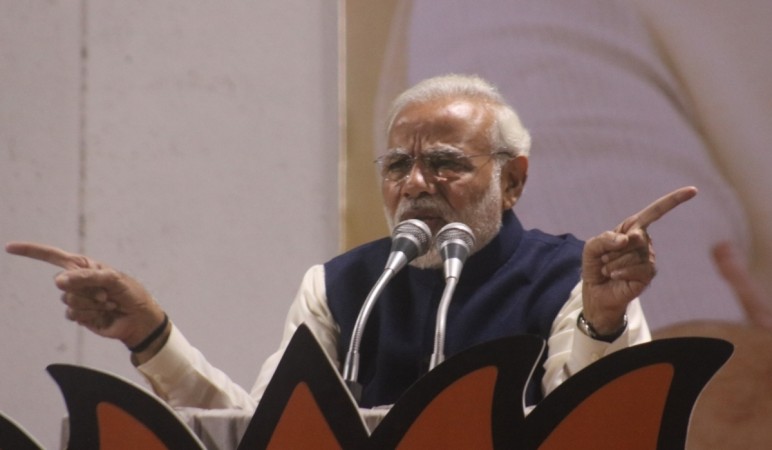 However, Irani refuted speculations of her being a contender for the CM's post. Irani said, "If there is a 'gali' ka election, you will hear my name. I am one of those fortunate ones who just make a name without making an attempt, whatsoever."
She added, "I think that is just wishful thinking on someone's behalf. I think the party president has spoken on it, the parliamentary board decides it. I am definitely not in contention."
Meanwhile, briefing the media post Gujarat elections results on Monday, Finance Minister Arun Jaitley had said that that there won't be any alteration in the state's leadership. In fact Jaitley asserted, "I think a CM who gets you 49 percent votes, is a popular CM of a popular government, and a leader."