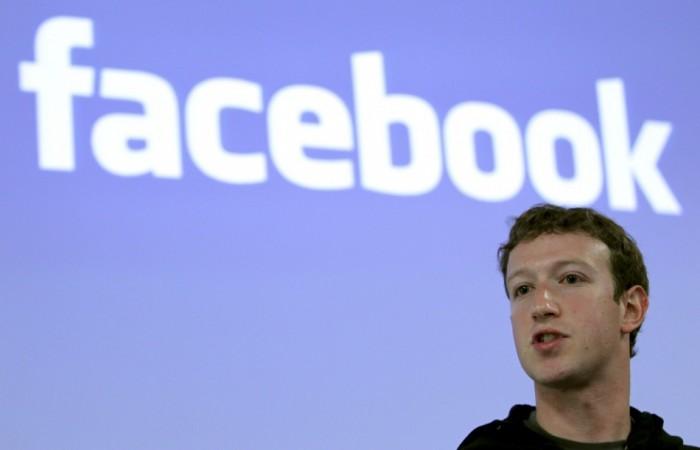 Facebook raised $16 billion in the largest initial public offering (IPO) by a technology company in history as it increased the price of its offering to $38 per share on Thursday. The social media giant's valuation shot up to about $104 billion before public trading begins Friday on the Nasdaq exchange under the ticker symbol FB.
The mega valuation catapulted Facebook into the big league and its IPO even exceeded the $15.8 billion raised by General Motors in 2008. But it fell short of $17.9 billion raised by Visa the same year, IPO tracker Renaissance Capital noted.
The California-based company has hired 33 underwriters for the offering, including Morgan Stanley, JP Morgan and Goldman Sachs. Around 337 million were initially decided to begin trading at a price range of $28 to $35. But Facebook on Wednesday raised the number of shares almost 25 percent to 421 million due to overwhelming demand.
Selling stockholders have accorded underwriters the right to purchase an additional 63,185,042 shares within 30 days should stock demand exceed supply. Shareholders will receive a major chunk of the IPO settlement at 60 percent, said the Wall Street Journal.
Major investors include Accel Partners and Russian-based Digital Sky Technologies, both holding a significant stake in Facebook. Greylock Partners and Meritech Capital are also among the top stakeholders.
"We do expect strong investor demand for Facebook as we are seeing great interest in the company from our institutional and private wealth clients," Cyrus Pirasteh, managing director and head of equity trading, technologies and operations at Wedbush Securities said according to Reuters. "While we do not expect a frenzy, we think there will be a strong open and for the stock to rise significantly in the first few days of trading."
Chief Executive Officer Mark Zuckerberg is expected to ring a bell remotely from Facebook's Menlo Park headquarters to mark the official opening of trading at Nasdaq exchange in New York's Time Square.
The 28-year-old founder owns 57 percent, or 533.8 million shares, giving him a fortune worth $20.3 billion, the Wall Street Journal said.
Amid the excitement surrounding the IPO, Facebook is also faced with several challenges including profit generation capabilities and revenue growth on mobile platforms. These concerns have worried investors, particularly since the company reported a revenue drop in the first quarter.
Though the social networking giant has as many as 900 million members on its platform, only about $5 is generated per user, which meant the company earned only $1 billion in profits last year, according to the BBC.
"Facebook will need to generate annual revenue of $30bn-$40bn in order to justify the likely valuation of the business," Victor Basta at Magister Advisors was quoted saying to the BBC.
"This is a tenfold increase over the revenues that it currently generates. The question is where from?"