Facebook is living its worst nightmare after the recent data theft scandal.
After initially estimating that 50 million users' data had been shared with political consulting firm Cambridge Analytica, Facebook revealed that the number could be much higher than previously reported, up to 87 million.
Adding fuel to the fire, the Messenger app's practice of scanning chats and images shared on the platform is creating a panic among users. The practice was confirmed by Facebook CEO Mark Zuckerberg in a recent interview with Vox, recalling an incident related to ethnic cleansing in Myanmar.
Is Facebook really reading all your messages and scanning your photos via Messenger? It's not as intimidating as it sounds. According to the company, the analysis of Messenger conversations is similar to how analyzing public content on the social network is in a bid to prevent abuse and violation of its community standards.
"For example, on Messenger, when you send a photo, our automated systems scan it using photo matching technology to detect known child exploitation imagery or when you send a link, we scan it for malware or viruses. Facebook designed these automated tools so we can rapidly stop abusive behavior on our platform," a Facebook Messenger spokeswoman said in a statement.
If you're concerned about your privacy and do not like Facebook having access to your personal chats, there's a way to build a security wall.
Facebook Messenger has an option to turn on encryption to protect conversations from being monitored by hackers, government agencies or the company itself. The feature is called "secret conversations" and it needs to be enabled manually. Whereas WhatsApp has a default end-to-end encryption.
How to encrypt chats?
Users can start a new conversation using the icon at the top right of the app. Then toggle the lock icon on the top right and choose your recipient and start chatting.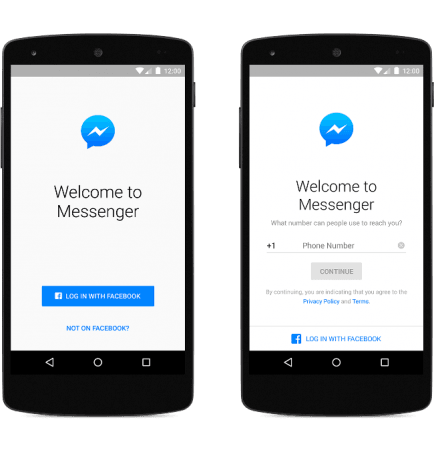 If you are already in an ongoing conversation and you wish to encrypt the chats, open the message thread > tap the recipient's name at the top of the screen and select "Go to Secret Chat" and continue messaging.
Facebook's privacy scandal involved users from around the world. Of the 87 million users, around 560,000 users were reportedly affected in India. Facebook has since changed its data policy and proposed new terms of service to clarify that Messenger and Instagram use the same rules as Facebook.
"We better explain how we combat abuse and investigate suspicious activity, including by analyzing the content people share," Facebook said in a blog post.