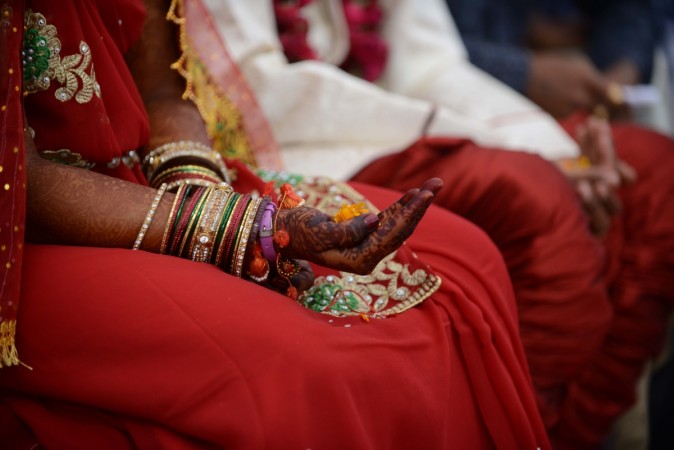 Not all love stories are as interesting as that of Kiran Kumar and Arpita. Determined to stay together for the rest of their lives, the couple decided to tie the knot even when their parent's disagreed to their relationship.
Now, you would say, what's new in couples eloping and getting married? So here's the twist. The duo not only got married on their own but also decided to stream their wedding live on social media platform Facebook.
25-year-old Kiran Kumar, a businessman and 19 year old Arpita, a second year commerce student, got married after being forced to leave their respective homes because of parental disagreement. The two belong to different castes and their families did not approve of their relationship. With no choice left, the two got married at a temple in Bengaluru's Hesaraghatta area.
The couple had wanted to wait for a few weeks to convince their families but when the girl's father, a politician in Madhugiri, filed a missing complaint with the police, both Kumar and Arpita decided to get married and let the world know about it through social media.
"We wanted our families to come together and organsie our marriage. But none of them cared for our feelings. Left with no option, we decided to marry at a temple, " Times of India quoted Kiran Kumar as saying.
The police will soon shut the case on the basis of the live video. The police told Times of India that they need to take the statement of the girl and since she is not a minor, they can't stop her from marrying a boy of her choice.