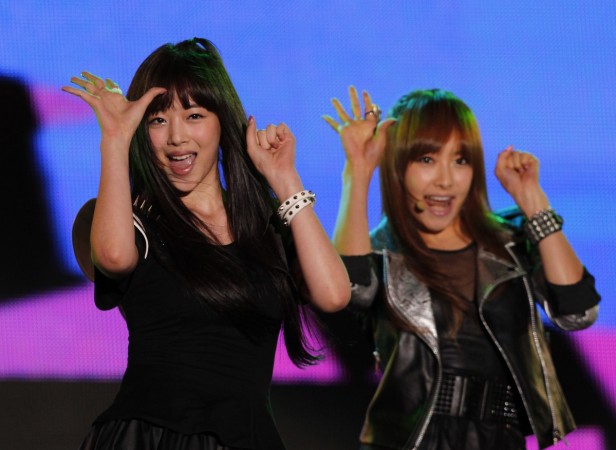 f(x) member Victoria aka Song Qian finally addressed the several rumours surrounding her love life. In a recent statement, the 29-year-old singer said she's currently single and added that she "refuses to be part of press manipulation."
The SM Entertainment artiste personally responded to the numerous speculations about her love life. In a statement on her social media account, Victoria said, "I am currently single. I know my own situation," Soompi reported.
Earlier, fans claimed the K-pop artiste's SNS update was a reference to her love life. The f(x) member wrote, "Good and evil always get what they deserve. It hasn't happened yet because the time isn't right." This statement impelled fans to think she's dating Chinese actor Yang Yang.
However, this wasn't the first time that she's been linked to the actor. Rumours of the two began in early 2016 after fans found selfies of Yang and Victoria on his Weibo account.
Nevertheless, this is the first time that Victoria has personally responded to the rumours. In her statement, she added:
Life is short and there is not enough time to spread enough joy. I think it's a shame to waste our precious time with meaningless things and people. Someone who understands you, doesn't ask for your understanding, and someone who doesn't understand you, doesn't need your understanding. As long as everyone is happy, I am happy."
According to Allkpop, the singer's Chinese label threatened to pursue legal action against those who defamed her. In their statement, the label said, "We are currently undergoing the collection of evidence and investigation with the help of a law firm. If the slander grows severely out of hand we will definitely take the legal steps necessary to protect our artist's rights and interests."