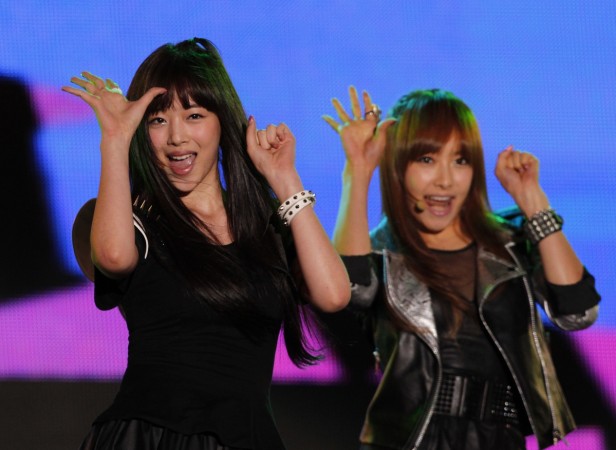 f(x) member Victoria's new SNS post has sparked interest among fans. The K-pop artist's devoted fandom's curiosity was aroused after she made a rather philosophical statement about all things good versus all things evil.
According to Allkpop, Victoria wrote: "Good and evil always get what they deserve. It hasn't happened yet because the time isn't right." This statement on her Weibo account impelled fans to speculate numerous dating rumours surrounding her love life.
Earlier, Victoria was rumoured to be dating Chinese actor Yang Yang and later, her manager. Fans linked the SM Entertainment artiste with Yang after a picture of the two appeared on the actor's Instagram account.
Furthermore, the actor called Victoria a "goddess" on Weibo. After Victoria's agency didn't respond to the rumours, netizens claimed the "4 Walls" singer was dating her manager. However, the singer's Chinese agency later clarified and stated that there isn't any proof and asked fans to delete their posts from Weibo. Nevertheless, rumours surrounding Victoria's love life started doing the rounds again after her recent SNS post.
While fans of the f(x) member are no doubt curious to know who Victoria referred to; they are also celebrating the band's seventh year anniversary. The SM Entertainment managed band reached this milestone on Sept. 5 and fans, popularly known as MeU, posted several congratulatory messages on social media.
f(x) debuted in 2009 and was seen as a sister act to the company's popular girl group Girls' Generation. Since then, the band has had several chart topping hits including "Rum Pum Pum," "NU ABO," and "Chu," among others.